3 Ways of Improving Recycling in the Office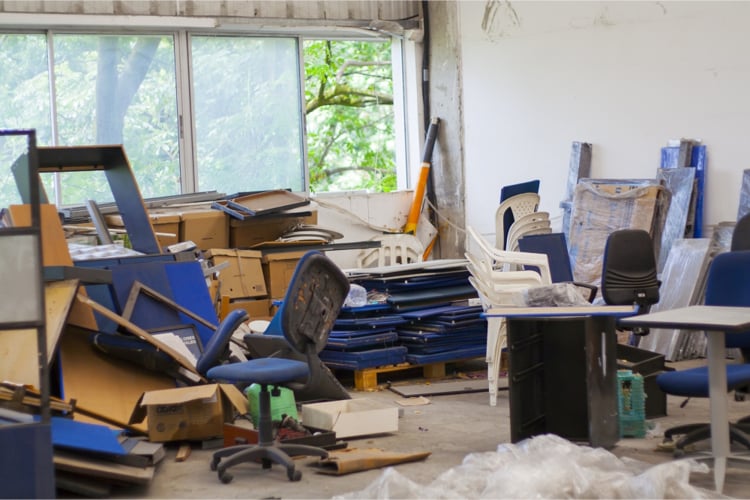 The push to improve the rate at which we recycle waste has been apparent for the last few years now, however there are still many businesses that don't recycle at all or not as much as they could do. To help you out with this and showcase how easy it is to recycle waste products at your office, we at Skip Hire UK have collated the following three tips that you can utilise in your business and discover firsthand how straightforward improving your rate of recycling can be;
Tip One: Make it Easy
One of the best ways of encouraging recycling from employees of your business is to make it easy. If you introduce recycling bins beside the main waste bins in your commercial property, those throwing waste away will have the very easy task of separating what should go in which bin without any real difficulty or hassle. Making it as simple to recycle as it would be to throw something away will soon get your employees into the mindset of simply separating and disposing waste in the correct bin.
Tip Two: Utilise Professional Services
Most, if not all, local councils now run recycling collection services during the month, so utilise these to make getting rid of the waste you want to recycle very easy. If you are completing an office renovation project, hiring a skip from here at Skip Hire UK will also ensure that all waste which can be recycled after you dispose of it into the skip will be, as opposed to simply throwing it into waste bins which you may have been inclined to do previously.
Tip Three: Make it Routine
Many people work well to a routine, so you need to get people into the routine of recycling in your business. This can be achieved very easily as once a week you could scour your premises for waste paper, empty bottles and other recyclable materials that would otherwise be thrown away and make sure they are put into the recycling bin instead. You should also remember to flatten down any cardboard boxes ahead of recycling in addition to removing lids from all plastic bottles, ensuring any food packaging is empty and that it has been rinsed through before being disposed of.
By following the tips we at
SkipHire UK have outlined above, you should be well on the way to increasing how much waste you recycle from your office and also getting in the mindset of considering whether something could be recycled each time you or an employee of your business comes to throw something away that could be recycled instead.
Our skip hire service the ideal solution if you need to keep waste on-site for a period of time or if the waste is heavy. Most of the skips we offer can be delivered next day with flexible removal.
View All
Our rubbish clearance service is completely flexible, allowing us to collect as much or as little waste as you require, at a date and time of your choice, including the very same day.
View All
Low cost, hassle-free skip hire
Fast and reliable delivery
Swift collection, whenever you're ready
Friendly and helpful customer service