A Whole New Dimension Of Skips (Or Picking The Right Size For The Job!)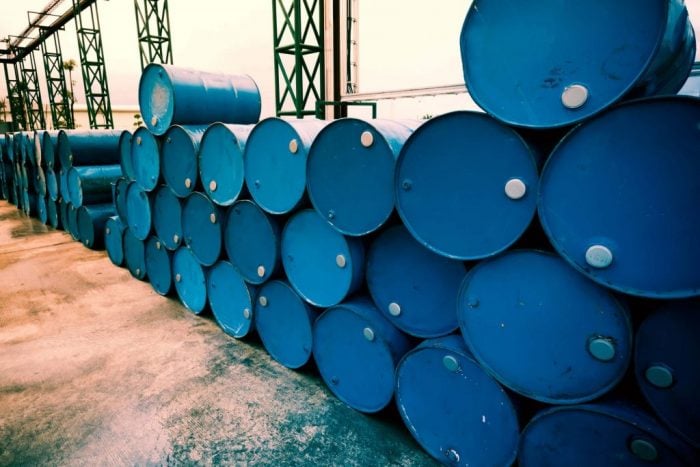 Selecting the right size container when arranging cheap skip hire is definitely one of the most important aspects of the whole process. It can be a little daunting if you've never hired one before. Don't fret! Here's an easy to follow guide on all of the skip dimensions available as part of our service at Skip Hire UK.
Wrapping Your Head Around Our Skip Sizes
Choosing the right dimensions of skip is important for a couple of reasons. For starters, it can be dangerous if you overfill a skip. Bits and bobs may fall out of it during transport which could cause property or car damage as well as injuries. If the skip is overfilled we may not be able to collect it legally and safely. You can see the necessity of selecting an appropriately sized container when you're arranging cheap skip hire.
In order for you to make the best choice related to the scale and scope of your project, we've put together this handy guide on the dimensions of our skips. Please note skip sizes do vary slightly from manufacturer to manufacturer.
Mini Skips
Capacity: 1-2 yards3 or 0.76-13m3.
Height: 2' 6" or 0.76m
Length: 5' or 1.52m
Width: 4' or 1.22m
Midi Skips

Capacity: 3-4 yards3 or 2.5-3m3
Height: 3' 2" or 0.97m
Length: 6' or 1.83m
Width: 4' 3" or 1.29m
Builders Skips
Capacity: 6-8 yards3 or 4.6-6.1m3
Height: 4' or 1.22m
Length: 12' or 3.66m
Width: 5' 6" or 1.68m
Large Skip
Capacity: 12-14 yards3 or 9.2-10.7m3
Height: 5' 3" or 1.6m
Length: 13' 8" or 4.2m
Width: 6' or 1.84m
Which Skip Is Right For Me?
If this is a question you're asking yourself, after checking out the dimensions above, don't fret. Despite the fact we offer cheap skip hire, we offer a really comprehensive service. Part of this is advising our customers on the correct container they'll want to rent for their project.
If you're moving home, then you might notice there's a lot of rubbish knocking about in cellars, attics and cupboards than you'd care to admit. Maybe you want to get rid of some old furniture at this time. If this is the case, we'd recommend a mini skip or a midi skip. They'll be able to handle all your rubbish easily.
Large scale jobs will obviously require a larger container. House refurbishments or extensions will probably require a builders skip or even a large skip. The same goes for garden remodellings too. A lot of scrap metal, wood, green waste and the like will be created from these projects so you'll need a container that can take it all. This is exactly what we offer at Skip Hire UK.
Need Cheap Skip Hire? Look No Further Than Skip Hire UK
If you live anywhere in the UK and are tackling a project that you think will require the renting of a skip, give us a call today. We specialise in cheap skip hire for the whole of Britain. But just because our service is highly affordable doesn't mean it's of a low quality; far from it!
We're fully licensed waste carriers with many years experience under our belts. This means you can be assured that all of your waste will be handled in a professional way from start to finish and disposed of properly. We always aim to recycle as much as 95% of the rubbish we collect too.
To arrange cheap skip hire, please get in touch today. You can call us on 0845 241 3488 to chat to one of our team to get a quote. Or you can head online now today and visit our website to get one in a matter of minutes. You could even get a discount for ordering online too! We accept loads of payment methods, including PayPal, which makes our service quick and hassle free. Order your perfect skip today.
Our skip hire service the ideal solution if you need to keep waste on-site for a period of time or if the waste is heavy. Most of the skips we offer can be delivered next day with flexible removal.
View All
Our rubbish clearance service is completely flexible, allowing us to collect as much or as little waste as you require, at a date and time of your choice, including the very same day.
View All
Low cost, hassle-free skip hire
Fast and reliable delivery
Swift collection, whenever you're ready
Friendly and helpful customer service