Birmingham Skip Hire For Future Redevelopment In The City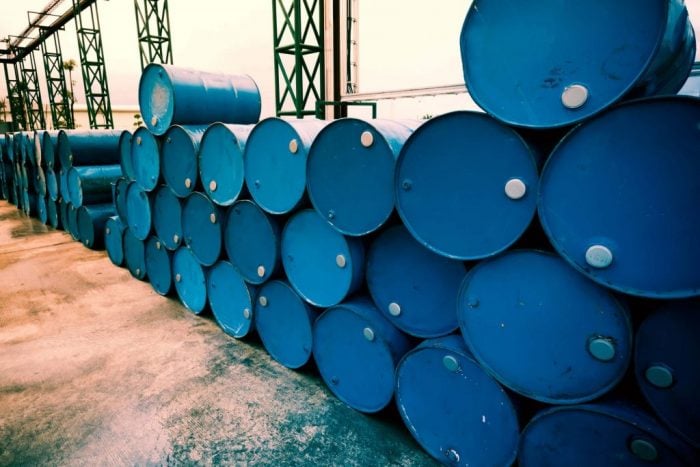 If your home or business has garnered too much waste that cannot be sufficiently taken away by your local collection service, or because you've been undertaking some renovation work, the issue of ridding yourself of waste can easily be solved by reliable and affordable skip hire in Birmingham . Here at Skip Hire UK, we are a nationwide skip hire service that can deliver, take away and dispose of you waste – we can even apply for a skip hire permit on your behalf, just leaving you with decision of what to place into the skip.
Birmingham's Exciting Future.
Thanks to many new and exciting leisure, retail and housing developments taking place within the next decade or so, Birmingham is increasingly becoming an exciting city to live in, outside the attractions of nation's capital.
Here are some new exciting projects that are either already under construction or will be doing soon:
The Big City Project Continues To Roll On.
As part of the The Big City Plan , by 2031, the City Council have vowed that Birmingham will be renowned as an enterprising, innovative, green city that has undergone transformational change growing its economy and strengthening its position on the international stage . The latest part of revitalising the city centre will include the redevelopment of the area around Snow Hill railway station that will improve public spaces and transport links, in order to attract property developers and infrastructure investors. Being such an exciting time for local businesses, many will be thinking about re-decorating or renovating their current properties in order to attract the new customers that the developments will bring in. This is why many will be turning to skip hire in Birmingham to sufficiently and safely remove their waste.
New Housing Developments.
With economic growth and an influx of interested people to the city, sufficient housing has to follow. By 2031, the Council expect the population of Birmingham to grow by 150,000 which would require 80,000 new homes. The prospectus released by the City Council underlines a number of house building projects in the area that will account for at least 20,000 of the proposed target. The largest of these projects will be located in Langley, north-east Birmingham, which contains a 273-hectare site that a number of developers are looking at; up to 5,000 homes are expected to be delivered there by 2031. Perhaps one of the most notable developments is that of the former MG Rover car plant at Longbridge. The 190-hectare site has been earmarked for 1,450 homes, apartments and care units that are expected to be delivered by 2025.
Arena Central.
Currently under construction, Arena Central is a new multi-use office, residential, retail and leisure space in the heart of the city centre. Due to the city's need of high-quality office space and city centre residential accommodation, the developers have said that their vision for the site is to create a vibrant, class-leading development, set around a unique and innovative public realm . The site has been given planning permission to deliver:
670,000sqft of Grade A office space.
530,000sqft of residential space.
Retail and leisure facilities.
Situated in the city centre's Enterprise Zone (which offers simplified planning and reduced business rates) the project has already been a success, with the UK head office of banking firm HSBC set to move to an office within the development by 2018. With a brand-new hotel set to open during 2017, there's no doubt that this project will continue to attract the biggest of businesses.
Benefits of Skip Hire In Birmingham.
With England's Second City on the verge of some exponential growth, the waste that it generates too will also increase. This is why skip hire in Birmingham is starting to become a popular waste management solution for many businesses and homeowners. If you too are undertaking any building projects in the home, or in a commercial property, then hiring a skip is simply the easiest way to remove waste en masse.
Here are the benefits of hiring a skip:
Saves Time and Money . As two vital aspects of hiring any service, businesses or individuals should be constantly on the lookout for effective ways to save both time and money. Hiring a skip achieves those things – not only will you save on the time needed to travel to a waste disposal site and dumping the rubbish yourself, you will also save money on the fuel and potential vehicle hire costs to get it there.
Protects The Environment . Skip hire in Birmingham also offers one of the best ways to ensure that you'll be contributing to the protection of your local environment. Once your waste is collected, it will be taken to a recycling centre and as much recyclable materials will be recovered as possible, saving on landfill.
Health and safety . By hiring a professional skip hire company to deliver a secure container to your desired location, you can ensure the safe transport of waste into a single container. This will help you to easily dispose of waste from your site, without it building up and causing a potential health and safety hazard. If you're undertaking a renovation, leaving waste around the site can also slow down your progress as you traverse around it – having a one-stop container situated away from the site will not only clear up the area, making it safe, but also further play into the time-saving aspect that skip hire offers too!
Choose Skip Hire UK For A Comprehensive Skip Service
If you're looking for skip hire in Birmingham, then Skip Hire UK are able to deliver the most comprehensive service around. Being vastly-experienced in delivering nationwide skip services, we have grown into one of the country's leading skip hire companies due to our network of localised skip suppliers who can ensure the swift and safe deliverance of all manner of waste containers and the eventual safe and legal disposal of its contents. Our friendly customer support team are able to take you through all aspects of the skip hire process, as well as offering advice on hiring the correctly-sized skip for your job.
If you would like more information on our services or skip hire in general, please don't hesitate to contact us on 0845 241 3488 or alternatively, send us an e-mail at hello@skiphire.co.uk .
Our skip hire service the ideal solution if you need to keep waste on-site for a period of time or if the waste is heavy. Most of the skips we offer can be delivered next day with flexible removal.
View All
Our rubbish clearance service is completely flexible, allowing us to collect as much or as little waste as you require, at a date and time of your choice, including the very same day.
View All
Low cost, hassle-free skip hire
Fast and reliable delivery
Swift collection, whenever you're ready
Friendly and helpful customer service