Clearing Clutter: The House Clearance Guide
Struggling to know where to start when clearing out your house? We feel your pain. It's always a challenge knowing what to keep and what to get rid of, particularly when time is of the essence. Whether you're moving out, or just having a thorough tidy-up, it's always going to be tricky. Let us make everything run a bit smoother and remove some of that stress, with our quick and easy-to-follow guide on clearing your clutter.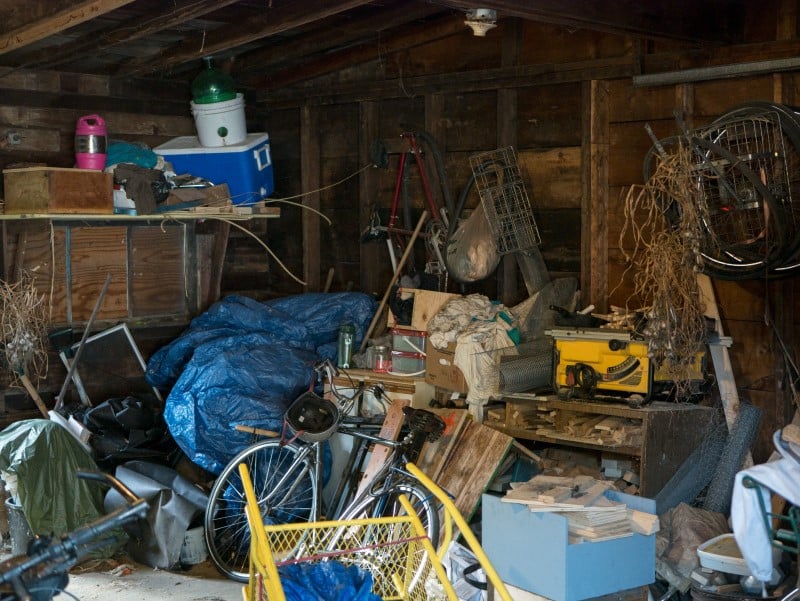 Step 1: What's your project?
So, why are you having a clear out? Establishing what type of house clearance you've been tasked with is important, it can dictate how much time it'll take, what service you'll need and the best way to get it done. No matter what size your house is, or how much waste you have, understanding your project is the first thing to establish.
Step 2: How much time will it take?
The second and most difficult question to ask yourself, how much time will it take to get it done? You need to make sure you give yourself enough time to complete whatever type of house clearance you've been tasked with. Planning around your deadline and then working backwards to identify all the necessary milestones you want to hit, could save you a lot of stress.
Knowing your deadline also affects what service you need, as it gives you a better idea of how urgent your waste collection is. For example, if you're up against it and need a waste clearance urgently, you're best choosing a 'Man and Van' waste clearance Similarly, if your project is less urgent, more drawn out, and you'll be needed somewhere to store waste throughout the project, skip hire is your best option.
Step 3: What waste do you have?
Now you know what your project will consist of and how long it's likely to take, you need to establish what waste types you have. Segregating your waste will give you a better idea of what service you'll need to book, it also helps you identify those bulkier items that may be challenging to clear. If you know your waste types, you will be able to give a clearance company a better understanding of what is required, so your quoted price is going to be more accurate.
You will find some clearance companies charge more for certain types of waste. Something like a domestic fridge or washing machine could see the price go up, so it's important to know what you've got before requesting a quote.
Step 4: How much waste do you have?
The more you have to get rid of, the more it's likely to cost, as most companies will charge based on the yards of waste you have. This brings us to step 4; understanding how much waste you have.
This will directly affect the service you need to book, specifically its size. If you have a lot of waste, consisting mainly of bulky items, your best option could be a 12-yard skip. Similarly, if you've got smaller items of waste and need something easy to load them into, you're best choosing a 4-yard skip.
Need some help calculating how much waste you have? Give our service type calculator a go.
Step 5: Deciding what to keep
Letting things go can be difficult, but hoarding items purely based on sentimental value can quickly fill your available storage space, which brings us to step 5; deciding what to keep.
The best way to go about this is to create an inventory. When scouring your house from top to bottom for the ultimate clear-out, creating an inventory will help you identify items you wish to keep. It will also help you deal with any last-minute jitters when the time comes to throw things away – you've made a list, so stick to the list! We recommend your inventory consists of three sections;
Items to keep
Items to be removed
Items you could sell / donate.
Step 6: What house clearance service do I need?
Now you've got the hard parts out the way and you know exactly what you want to get rid of, it's time to pick a waste clearance service that's right for you.
The options you have available are skip hire and a 'Man and Van' waste clearance service, which both come in a variety of sizes suitable for any house clearance project. Its now time to decide which one is best for you.
So, when would you need a skip? Skip hire is the perfect option for any ongoing or slow burn projects where you need somewhere to store your waste, ready for disposal. If you're just after something to load your waste into as you go about a house clearance at your own pace, we'd recommend this option.
If you've completed Step 3, you'll already have a much better idea of how much waste you have, which will make choosing a skip size far easier. At SkipHire UK, we offer four different sizes; 4-yard, 6-yard, 8-yard and 12-yard . If you still need some help choosing your skip size, give our skip size guide a read.
There are several factors that may make a Man and Van waste clearance a far better option for your waste removal, including:
Your deadline is tight
You need an urgent clearance
You haven't got room for a skip on your property
You don't have a skip permit to place it on a public road
You want labour included.
Like skip hire, our Man and Van waste clearance service is available in various sizes, so you can be sure we've got one that can handle your waste. If the above criteria best describe the circumstances of your house clearance, you're better off choosing a Man and Van waste clearance over skip hire.
Step 7: Book with SkipHire UK!
What are you waiting for? Book your service today!
Our skip hire service the ideal solution if you need to keep waste on-site for a period of time or if the waste is heavy. Most of the skips we offer can be delivered next day with flexible removal.
View All
Our rubbish clearance service is completely flexible, allowing us to collect as much or as little waste as you require, at a date and time of your choice, including the very same day.
View All
Low cost, hassle-free skip hire
Fast and reliable delivery
Swift collection, whenever you're ready
Friendly and helpful customer service