Clearing Out Your Garage? Hire A Skip!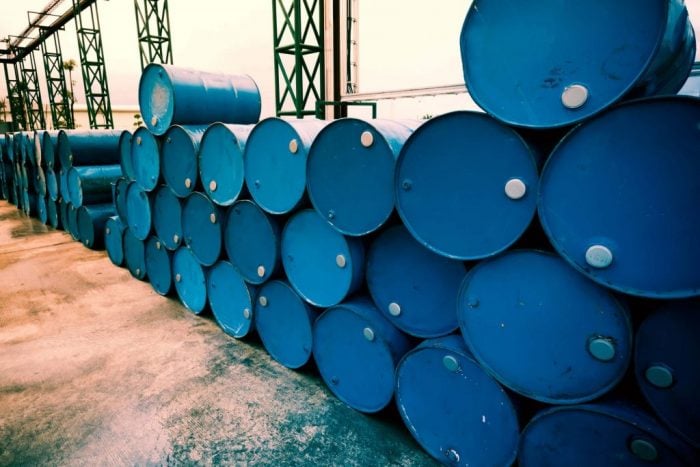 There's plenty of junk that can be thrown out that's tucked away in a garage. Often, tidying a garage is something that many people dread due to the large volume of unwanted items that have been surreptitiously shoved in there and been forgotten. With skip hire in Leeds, Sheffield, London and lots of other locations across the country available from Skip Hire UK, you can start using your garage the way it was meant to be used!
Why Will You Need A Skip If You Need To Clear Out Your Garage?
There are so many objects and items that litter garages across the country that many don't even get used to house cars, tools and many other objects like they were meant to. A lot of these are items that are quite large or bulky. Here are some things that can be found in garages, and can be tricky to dispose of when it's time for a clear out.
Wooden Furniture – Old wardrobes, cabinets, sideboard, cupboards and much more are often thrown into the back of garages and left to rot. Instead of letting these items gather dust and take up space that could be used to store more useful objects, hire one of our useful skips today! When we pick up your skip, we will recycle much of your waste as possible and dispose of the rest in a responsible manner. So turn your old furniture into something useful by hiring one of our skips!
Metal – There's so much waste metal found in garages. Maybe it's the kid's bikes that need disposing of since they've grown up, scrap copper piping from a plumbing overhaul or a kitchen sink rusting after you've remodelled your kitchen. Whatever the metal you have lying around in your garage, we'll happily cart it off for you! We offer plenty of different size skips, so no amount of garage garbage is too much! Remember, if you're after skip hire in Leeds, Liverpool, Manchester or anywhere else in the UK contact our team at Skip Hire UK.
Car And Motorcycle Parts – Garages were built to store cars and motorcycles and to work on them in a dedicated environment when it comes time to make adjustments and repairs. Are you a pistonhead with too many old parts lying around taking up room? Just arrange a time for us to drop off the skip you need, fill it full of your old parts that need disposing of, and we'll pick it up at a time that's convenient to you! We'll recycle as much of it as we can so if you want to turn your run down, no longer useable odds and ends disposed of properly call us today!
Affordable Skip Hire In Leeds And More Locations Across Britain From Skip Hire UK
At Skip Hire UK, our mission is to supply customers the skips they need at a price they can afford anywhere in the country. We have a great range of skips, including mini skips, builder's skips and more so we can offer you a skip for any size project. For a quote on skip hire in Leeds and many other convenient locations across Britain call us today on 0845 241 3488.
Our skip hire service the ideal solution if you need to keep waste on-site for a period of time or if the waste is heavy. Most of the skips we offer can be delivered next day with flexible removal.
View All
Our rubbish clearance service is completely flexible, allowing us to collect as much or as little waste as you require, at a date and time of your choice, including the very same day.
View All
Low cost, hassle-free skip hire
Fast and reliable delivery
Swift collection, whenever you're ready
Friendly and helpful customer service