Could Brighton Be The Greenest City In The UK?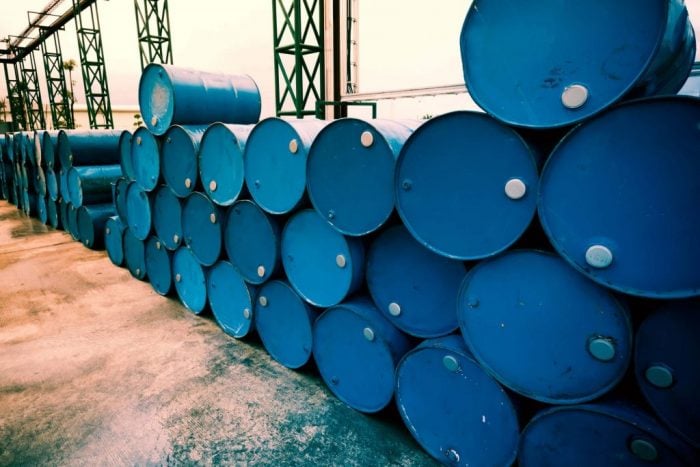 As the only city in the UK currently represented by the Green Party, it's no surprise that Brighton could potentially be the most environmentally-friendly city in the country. With eco-houses composed of 85% waste and recycled materials, restaurants dedicated to a zero-waste management policy and an ever-growing focus on recycling and sustainability, Brighton seems to be doing everything in its power to reach the EU's fairly stringent recycling standards by 2020.
One of the main ways which the citizens of Brighton are proving their dedication to lowering their environmental footprint is to take advantage of the most reliable mini-skip hire services, which are designed to ensure that both homeowners and businesses can deal with their waste in an easy manner, whilst remaining confident in the fact that it will be managed in an eco-friendly fashion.
What Makes Brighton So Environmentally-Friendly?
Brighton's Waste House
Brighton's Waste House is one of the major reasons for the city's growing reputation. The Waste House is fully-working permanent structure with a low energy requirement, and is made up of 85% recycled materials, including:
2,000 Carpet Tiles
4,000 VHS Tapes
19,800 Toothbrushes
500 Bicycle Inner Tubes
10 Tonnes of Chalk Waste
8 Tonnes of Denim
Designed by sustainable architect and lecturer Duncan Baker-Brown, the Waste House was built with one clear intention – to prove beyond doubt that waste has the potential to be valuable as an actual resource for a variety of industries.
Is The Waste House Actually A Feasible Option?
The entire project took a year to complete, and was built within the studios of City College Brighton and Hove. During its construction, it engaged over 300 students and apprentices, and has close relationships with Brighton City Council, several local arts organisations and a few eco-conscious construction companies as well.
One of the most important aspects of this construction, which you may or may not have realised, is that it was constructed from materials which are not commonly recyclable. These materials are all widely available and are only rarely recycled. Most of the materials were received as donations from members of the local community, though there are thousands of similar products which can be rescued from landfills across the world.
Silo – The UK's First Zero-Waste Restaurant
Located in North Laine, Brighton, Silo is the UK's first and, to-date, only restaurant which has managed to commit to a zero-waste policy. The owner, Douglas McMaster, saw the eco-friendly business model work in a similar restaurant in Australia, and decided to trial it in the UK. The design of the restaurant itself was based on eco-friendly materials sourced from the same woman, Cat Fletcher, who worked on the Waste House.
What Makes Silo So Unique?
Silo operate on a pre-industrial food system, which is primarily based on the concept of a more primitive diet, with a greater focus on natural foods without any kind of processing whatsoever. The entire restaurant has been designed back-to-front when compared to traditional designs, with the skip and the waste bin in mind right from the start.
By choosing reusable delivery systems, local ingredients which generate no waste, trading with farmers and food producers on a direct basis, and actually composting any scraps and organic trimmings on-site. As if that wasn't enough to drastically reduce the environmental impact of the restaurant business, Silo goes not one, but several steps further by:
Churning Its Own Butter
Makes Its Own Almond Milk
Brews Its Own Beer
Creates Its Own Soft Drinks
Rolls Its Own Oats
Mills Its Own Flour
McMaster credits the idea for Silo to Joost Bakker, a Dutch artist whom he met in Australia. The original concept in Australia resulted in a successful zero-waste business and McMaster decided to bring the idea to the UK.
When Silo receives any ingredients, they have to ensure that it has either no packaging, or any packaging that is used is completely bio-degradable. This makes it difficult to get any ingredients such as nuts, coffee and certain spices, which they cannot obtain from a local source.
"A zero-waste restaurant," McMaster explains, "isn't just one initiative; it's made of a thousand little ones – such as how do we get bicarbonate of soda? How do we deal with receipts? We have initiatives such as using frying oil to make candles, making our own soap on-site and electrolysing waster instead of buying in chemicals."
The Future Of Sustainable Living – Eco Open Houses
Whilst not every house can be zero-waste, like the Silo restaurant, or composed of 85% reused materials like the Waste House, there are still trial properties all across the city which are constantly making moves towards sustainable technologies.
Eco Open Houses saw a dozen different properties showcased cross the city to show how practical environmentally-friendly houses could actually be. One of these buildings, a new home on Grantham Road, is a zero-carbon building, which features an air-sourced heater pump, the latest in rainwater harvesting and underfloor heating.
Also on show was the award-winning Earthship Brighton community centre, which is made out of old car tyres which have been filled with dirt and earth. The building itself generates its own solar energy and treats all sewage on-site to ensure that it has as little impact on the environment as possible.
Eco-homes aren't just a novelty anymore; thanks to the extra care that needs to go into their design, they typically feature lower energy bills, water bills and have a much smaller carbon footprint per property than the average home in the UK.
It is important to remember that one of the most important aspects when it comes to reducing your own carbon footprint is to take advantage of mini-skip hire and waste management services from environmentally-friendly organisations, such as Skip Hire UK.
For Reliable, Eco-Friendly Mini Skip Hire, Choose Skip Hire UK
Here at Skip Hire UK, we are proud to offer a diverse range of waste management services, including mini skip hire, for homeowners and businesses all over the country. If you're looking for quick and easy mini skip hire, get in touch with Skip Hire UK today.
For more information, you can call us directly on 0845 241 3488 or, alternatively, email any questions or concerns that you might have to our team at hello@skiphire.co.uk, and we'll get back to you as soon as possible.
Our skip hire service the ideal solution if you need to keep waste on-site for a period of time or if the waste is heavy. Most of the skips we offer can be delivered next day with flexible removal.
View All
Our rubbish clearance service is completely flexible, allowing us to collect as much or as little waste as you require, at a date and time of your choice, including the very same day.
View All
Low cost, hassle-free skip hire
Fast and reliable delivery
Swift collection, whenever you're ready
Friendly and helpful customer service