Fun Facts About Skips You May Have Missed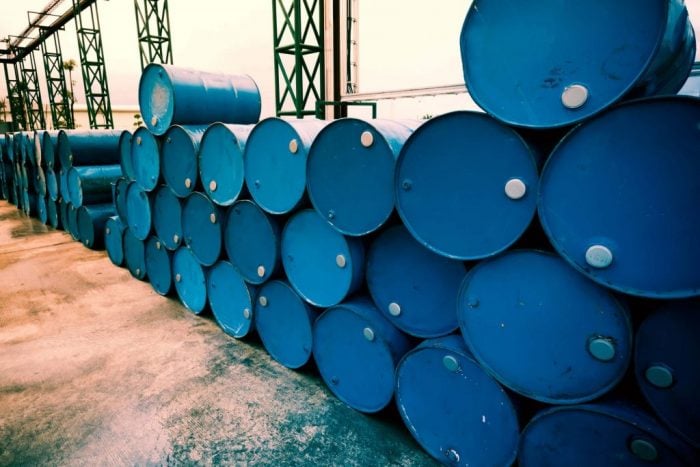 It's no secret we're crazy for skips at Skip Hire UK. We supply containers for a variety of locations across the country including skip hire Manchester, Liverpool and the North West. But rather than chat about our amazing service, today we thought we'd share some interesting facts about these handy containers that you might not know!
Never Mind About Skip Hire In Liverpool, I Want Some Fun Facts!
These familiar yellow containers are a common site for many of us, especially in large metropolitan areas, or even out in the countryside! That's because we offer cheap skip hire in Manchester London, Liverpool, Bristol; anywhere you can think of in the UK we've delivered a container there! But, while we've all seen them dotted around Britain, a lot of people don't realise that skips actually have a long and fascinating history.
1. First Appearances – When do you think skips as we know them first appeared in the UK? The answer is closer than you may think. They first hit these shores in the 1960s. Before then, people used to rely on tipper carts and wagons to cart off their rubbish.
As you can imagine, this was a lot of hard work for everyone involved and quite expensive. Plus, if you lived in remote areas or on a smaller street, you were unable to benefit from this service.
2. European Persuasion – The idea of using skips to hold large amounts of waste and rubbish, both domestically and commercially, came from Germany. In fact, the first skips that appeared in Britain were from the continent. Unsurprisingly the skip market took off without a hitch as people could finally get rid of their junk in a quick and convenient manner.
3. Measuring Up – Initially, skips were only available in one size. The containers were measured between 5-6 cubic yards. But now we can offer loads of skips as part of our service offering skip hire in Manchester and the North West, including mini, midi and large skips!
4. Money, Money, Money – We offer brilliant skip hire prices but things were a little bit more expensive initially. Skips cost £5 with an extra 3 shillings for a day's rental. If you wanted your rubbish taken to a landfill, this was an extra 7 shillings. It may appear cheap to modern eyes but in the sixties this was a lot of cash! Only the well-off could afford to have a good clear out. Nowadays, everybody can with Skip Hire UK!
5. And It Was All Yellow – So why are so many skips yellow? In 1971 the Highways Act imposed more regulations on skip use. They had to be visible at all times, including in the dark. It was determined that yellow as the best choice as it was more visible in low light than plain white. These days, some modern skips even include lights for the maximum visibility.
Hopefully you've learned a little something about the world of skips today!
Need Cheap Skip Hire In Manchester & The North West?
Skip Hire UK will happily carry away almost all of your waste for all domestic and commercial projects. So if you're in the North West and need a skip, make us your first! We're a fully licensed waste carrier and always ensure that as much of the rubbish we collect will be recycled.
You can get a quote from us quickly and simply in two ways. The first is to pick up the phone and call on 0845 241 3488 to chat to one of our team. The next is to hop online to our website and use our quick and easy process to get yourself a quote. You can also order online too and you may even get a discount for doing so too! So what are you waiting for? Get in touch with us today for the very best in UK skip hire Manchester, Liverpool and more!
Our skip hire service the ideal solution if you need to keep waste on-site for a period of time or if the waste is heavy. Most of the skips we offer can be delivered next day with flexible removal.
View All
Our rubbish clearance service is completely flexible, allowing us to collect as much or as little waste as you require, at a date and time of your choice, including the very same day.
View All
Low cost, hassle-free skip hire
Fast and reliable delivery
Swift collection, whenever you're ready
Friendly and helpful customer service