Getting Your Garden Ready For Spring With Skip Hire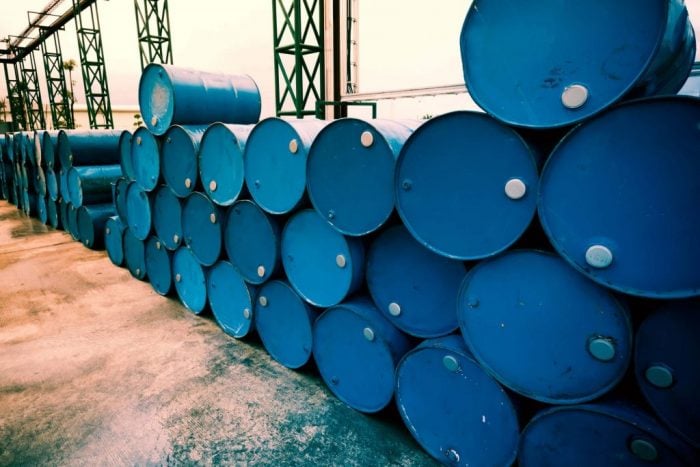 Although it might not seem like it, the winter will soon begin to recede! That means it's now the perfect time to get your garden prepared for when the green shoots start reappearing. The winter months can leave some debris behind in your green space. If this is the case, and you live in East Anglia, give Skip Hire UK a call. We offer competitively priced skip hire in Norwich, Cambridge and the whole reason. But how can you go about preparing your garden for spring time?
Preparing Your Garden For Spring
Before you go reaching for the phone, or revving up your computer, and arranging skip hire in Norwich, and the rest of East Anglia, slow down. While this is a crucial step (that we'll come to later) there are a number of things to do before arranging Norwich skip renting.
Firstly, check your tools. Chances are you haven't used them much once the winter nights rolled in so they could be in less than adequate shape. Your spade might be rusty, trowels might be bent and others might be broken. Replace those that need replacing. Others might need a light scrubbing with some vegetable or mineral oil to stop them from rusting up over the winter. Oh, and make sure to check the blades of weed whackers, hedge trimmers, lawn mowers and so on; you'll want them nice and sharp.
Right! Now we can start talking about Norwich skip hire (or the renting a skip anywhere in East Anglia). Winter may have left its mark on your garden in the form of debris. There might be a lot of dead material, like fallen tree branches, old shrubs and bushes and maybe even rotting fence panels. All of this rubbish, known as green waste, can be carried away and recycled with our skip renting service. Contact us today for more details; and to make your garden a tidier place.
Pruning and trimming is next on your agenda. Got any trees in your garden? Good, let's start with them. Hire a professional if you're finding a bit tricky. Prune or time those weather-beaten bushes, shrubs, perennials or hedges before they start to bloom. Add the rubbish created to your skip and you'll be finished in no time!
Your soil will need nurturing ready for the planting of new flowers, trees or whatever pieces of greenery take your fancy. Early spring is ideally the best time to start spreading fertiliser. Slow release or pellet form is the best option. Distribute evenly around your garden after the next rain. It'll break up and sink into the soil leaving it ready for the new gardening service.
It might be an idea to add some mulch at this point too. It can help keep weeds at bay and also regulate the temperature of your soil. The ideal thickness for mulch spreading is around 5 cm across our soil areas.
If you're into landscaping, you could take this time to plan out a whole new garden design. Create a sketch of your new garden with the desired layout for new flower beds, bush placement and so on. And when it comes time to put your plan into place, make sure you give Skip Hire UK a call and rent one of our fabulous containers.
Skip Hire For Norwich & East Anglia Is Affordable & Reliable
We've got a track record of reliability and affordability at Skip Hire UK. This most definitely applies to our service offering skip hire for Norwich and the whole of East Anglia. We'll deliver and collect your container at a time to suit you and ensure that the waste within is dispoed of in a responsible manner; we'll recycle up to 95% of it too!
To arrange Norwich or East Anglia skip rental, get in touch today. You can call our team on 0845 241 3488 to get a quote. Or, even better, head to our site and get a quote there. It'll take a matter of minutes and you could even get a discount for ordering online! We look forward to hearing from you.
Our skip hire service the ideal solution if you need to keep waste on-site for a period of time or if the waste is heavy. Most of the skips we offer can be delivered next day with flexible removal.
View All
Our rubbish clearance service is completely flexible, allowing us to collect as much or as little waste as you require, at a date and time of your choice, including the very same day.
View All
Low cost, hassle-free skip hire
Fast and reliable delivery
Swift collection, whenever you're ready
Friendly and helpful customer service