Got Waste Left Over From Christmas? Here's The Impact It Might Have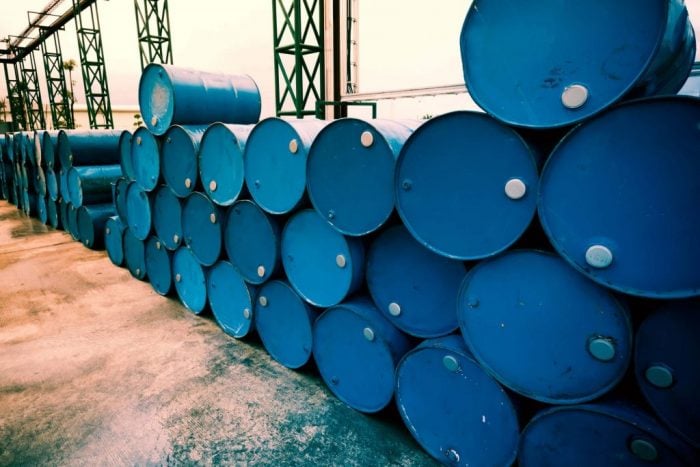 We all love Christmas, don't we? But there's one thing we don't love; cleaning up the large amount of waste that the holiday season generates. However, disposing of it is extremely important. So if you live in the Midlands, and have seasonal rubbish still languishing, take advantage of cheap, reliable skip hire in Birmingham, Nottingham and the rest of the region with skip hire UK to avoid causing a negative impact on the local environment.
The Negative Impact That Christmas Rubbish Can Cause
The amount of wrapping paper, Christmas cards and indeed trees are bought in their millions globally, and the UK is no different. And the large presents that nobody wants too! If you're a Midlands resident, take advantage of skip hire in Nottingham or the surrounding areas, to cart it off and see it disposed of properly. Indeed, there are a lot of reasons why using Skip Hire UK to deal with your leftover holiday rubbish.
All of these traditional Christmas features all have one thing in common: the harvesting of trees. It takes 300,000 of them to supply the USA with Christmas cards each year for example! Estimates from 2014 suggest that as many as 6 million trees were bought in the UK for the holiday season. Cutting them down to prop up in people's homes for a couple of isn't exactly beneficial for the environment either. In fact, it isn't beneficial at all!
Chopping trees down to turn them into cards, wrapping paper and decorations has a negative impact on eco-systems across the world. It's no secret that cutting down groves of trees means less oxygen produced in these areas. And as greenery loves to suck up CO2, you can see why chopping them down is bad for the environment.
You might think that a plastic, artificial tree might be a good alternative, as they can be reused. But remember, these are made from various plastics that cause a lot of environmental damage to be produced (plastic being made utilising petrol and other products).
And let's not forget the amount of glass that needs to be recycled too! Everyone likes a drink at Christmas, but this leaves tons of glass that requires the proper collection or disposal. It's no good celebrating a lovely Christmas to find your street covered in glass and debris. Kind of defeats the message of the holiday!
What's The Solution?
The same as getting rid of many other waste streams in the modern world; recycle! For example, if you were to chuck your artificial plastic tree down the dump, it'll sit there and barely decompose. While doing so, it will release as much as 40kg of greenhouse gas emissions into the air. A natural tree will release 16kg, but you could stop this altogether by recycling it!
Trees that are recycled can be composted or turned into wood chips which have a wide range of applications for both the commercial and agricultural sectors. They can even be used as chew toys for Lions as Cambridgeshire zoo is doing! Recycling glass, cards and wrapping paper has similar results too! All while cutting down on harmful greenhouses gasses.
If you hire one of our skips, as part of our reliable and affordable service offering skip hire in Birmingham, Coventry and the whole of the Midlands, to get rid of your any leftover bulky Christmas waste, you'll be doing your bit for a greener Britain.
Go Green With Skip Hire In Nottingham & The Midlands From Skip Hire UK
Don't let your real tree wither away and scatter needles everywhere, or let those unwanted, bulky presents take up room. Give us a call, arrange skip hire in Birmingham, and get your rubbish taken care of properly.
We've got over 20 years' experience in the collection of loads of different types of waste, and we always recycle as much of it was we possibly can. And, through our network of trusted locally based suppliers, we can deliver and collect your container at a time to suit you.
To acquire a quote, please don't hesitate to get in touch. You can give us a ring on 0845 241 3488. Or, better yet, get one online quickly and simply! If you order online as well, you could even get a discount. Visit the Skip Hire UK website today for more details.
Our skip hire service the ideal solution if you need to keep waste on-site for a period of time or if the waste is heavy. Most of the skips we offer can be delivered next day with flexible removal.
View All
Our rubbish clearance service is completely flexible, allowing us to collect as much or as little waste as you require, at a date and time of your choice, including the very same day.
View All
Low cost, hassle-free skip hire
Fast and reliable delivery
Swift collection, whenever you're ready
Friendly and helpful customer service