How Is Your Metal Recycled?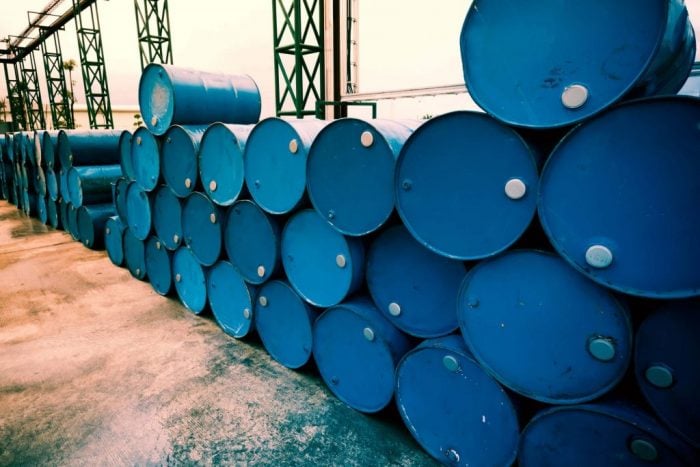 Houses are chock full of metal. Obviously there's all your cans, saucepans and so on, but there's plenty of other large bits of metal knocking about the place including bed frames, TV stands and of course the metal used in the overall construction of the house.
If you want to get rid of your bulkier items or are undertaking a total home renovation project, contact Skip Hire UK today. We offer cheap skip hire in Norwich, Reading, Cambridge and lots more locations around the country and can recycle almost all of your household waste. But how is metal recycled?
How Is Metal Recycled?
The most common metals found around the home are steel, aluminium and copper. Metal is something the world needs plenty of and luckily these most common of metals can be easily recycled!
Steel and aluminium are recycled in much the same manner. Your waste will be collected, either by us at Skip Hire UK once we've picked up your skip at a time that's convenient to suit you or by the council if it's smaller bits and bobs like cans.
Each item is then taken to a recycling centre where it is cleaned and processed ready for delivery to foundries across the country. Steel is chopped up into smaller bits, whereas aluminium is first shredded. This makes it easy for each material to be melted down.
Once the metal has been melted, it is forged into ingots, or, if it is being used to make new drinks cans, it is put into a machine which thinly spreads it into sheets. Once the material has been processed it will be transported to factories that require it and turned into a huge range of different items.
Most people think that their old cans are just turned into new ones, but recycled steel and aluminium can actually be used to manufacture much more than that:
Cars
Boats
Trains
Pots and Pans
Aeroplanes
Household appliances
Much, much more!
Copper, as it is used for wiring and piping, must be graded before it is recycled. For example, primary copper is used for electrical wiring, so its surface area must not contain any blemishes or alterations that would affect its conductivity. It can be further purified using a process known as fire refining. Copper used in piping can just be recycled straight away as it doesn't need to carry an electrical current. Copper is also melted down, turned into ingots, and sent away to manufacturers who need it, in the same way as steel and aluminium.
Competitive Skip Hire In Norwich, Cambridge And More Locations From Skip Hire UK
At Skip Hire UK, we offer affordable skip hire in Norwich, Cambridge and many other locations across Britain. We have a great range of different size skips, including mini, midi and builder's skips, which are perfect for any project. Contact us today on 0845 241 3488 to learn more about our brilliant skip hire in Norwich, or anywhere else in the UK, or to get a quote.
Our skip hire service the ideal solution if you need to keep waste on-site for a period of time or if the waste is heavy. Most of the skips we offer can be delivered next day with flexible removal.
View All
Our rubbish clearance service is completely flexible, allowing us to collect as much or as little waste as you require, at a date and time of your choice, including the very same day.
View All
Low cost, hassle-free skip hire
Fast and reliable delivery
Swift collection, whenever you're ready
Friendly and helpful customer service