How To Dispose Of Confidential Waste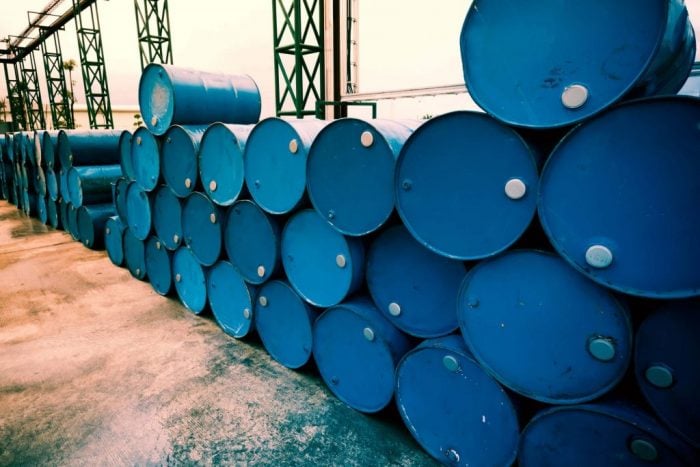 All across the country, big businesses and smaller companies are risking fines of up to £500,000 if they fail to effectively sort through the waste that they put in a skip during an office move or a property renovation/refurbishment.
The Data Protection Act makes your company responsible for the proper handling of confidential data, and demands that all companies deal with their confidential waste in an effective manner. This means that you need to make sure that your waste is stored and destroyed in the correct manner and does not remain available once you have discarded it.
This can have ramifications when it comes to skip hire in Manchester and across the country, as sensitive information can easily fall into wrong hands when placed in the open air of a skip.
What Is Confidential Waste?
Any papers which contain personal details of any kind, from names, phone numbers, addresses, email addresses and more, can be counted as confidential waste. Although the list itself is fairly exhaustive, a good rule of thumb is to consider confidential waste as anything which might be used to contact someone, log in to any of their accounts or forge their identity.
Of course, confidential waste is not just limited to printed information; instead, it can cover anything from an electrical device or a hard drive which still has usable information on it that could be used to impersonate or contact someone.
Why Is It Important To Dispose Of Confidential Waste?
The Data Protection Act itself says that: "Appropriate technical and organisational measures shall be taken against unauthorised or unlawful processing of personal data and against accidental loss or destruction of or damage to personal data."
Of course, it's obvious why these strategies need to be in place. If you work in an office or any kind of business, then you will collect high quantities of personal and financial information from your customers, like their names, addresses, telephone numbers, emails, dates of birth and even credit card or PayPal details.
High Profile Cases Of Confidential Waste Mismanagement
Wolverhampton's City Council was found to be in breach of the DPA after confidential waste was simply thrown into a skip on their premises. It is important to ensure that you effectively destroy all printed confidential information and waste with a shredding device. Including an additional step in your waste management process is essential if you want to keep your customer's details secure.
The Scottish Borders Council was fined £250,000 after employees' pension records were found in a paper recycling bank at a local supermarket. Confidential paper waste needs to be destroyed and separated from normal, recyclable waste.
The NHS was fined a sum total of £325,000 for allowing patient data to fall into the wrong hands. Instead of printed waste, this time, it was intact hard drives containing sensitive information that were thrown away. Rather than being destroyed, they were sold on the internet. If the NHS' waste strategy had included an electronic destruction step, then this could have easily been avoided.
How Can I Make Sure That I Protect My Customer's Data?
However you choose to store your confidential data, whether in paper or digital form, you need to ensure that you have a step in place in your commercial waste management strategy. When you are undergoing any kind of transformative period, either moving offices or having your existing property renovated, you need to be extra careful to ensure that no sensitive information is allowed to escape with the rest of the waste.
Making sure that you completely wipe or destroy hard drives and storage devices before you throw them away is the best way to ensure that physical storage devices of digital data are not made available to the world at large. For electrical goods, it is always best to ensure that you have a dedicated WEEE removal system in place.
For paper information, you must ensure that it is effectively shredded and that it goes into the hands of a responsible waste management company. Here at Skip Hire UK, we are dedicated to recycling as much of the waste that we receive as possible, and our professional team are committed to helping our customers with their waste removal. If you have a specific requirement for a confidential waste shredding service we can also supply that in addition to a skip. So, if you're looking for reliable skip hire in Manchester, please don't hesitate to get in touch with our team directly on 0845 241 3488
0845 241 3488.
For more information, or if you have any questions, you can always email them to hello@skiphire.co.uk, and we'll do our very best to answer them!
Our skip hire service the ideal solution if you need to keep waste on-site for a period of time or if the waste is heavy. Most of the skips we offer can be delivered next day with flexible removal.
View All
Our rubbish clearance service is completely flexible, allowing us to collect as much or as little waste as you require, at a date and time of your choice, including the very same day.
View All
Low cost, hassle-free skip hire
Fast and reliable delivery
Swift collection, whenever you're ready
Friendly and helpful customer service