How to Tackle Rubbish Removal in Liverpool
With high population numbers and such an increase in trade, there is a strong need for responsible rubbish removal to aid Liverpool's recycling efforts.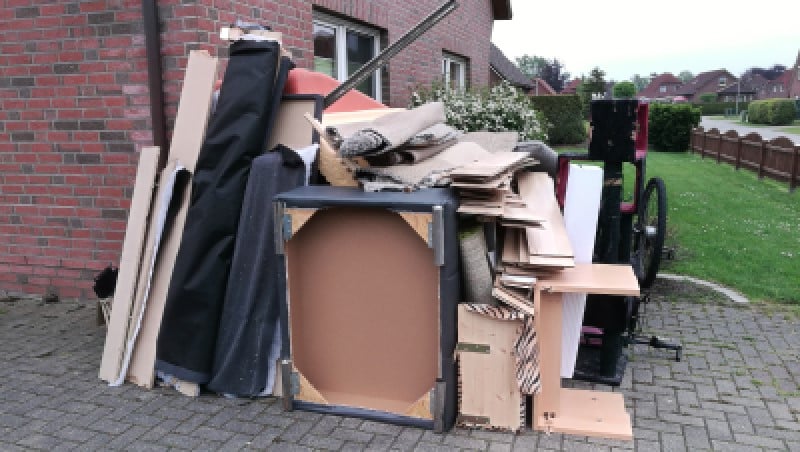 How to Tackle Rubbish Removal in Liverpool
The city of Liverpool sits in the North West of the country, where the River Mersey meets the Irish Sea. As one of the most popular living locations in the UK, the city's waterfront is also famous for its trade. With more business arriving to the city every year, unfortunately so are tonnes of waste.
The Stats
With high population numbers and such an increase in trade, there is a strong need for responsible waste management to aid the city's recycling efforts. As popularity increases, unfortunately so does the waste produced. This was recently proven true in the Merseyside Recycling & Waste Authority's 2019 annual report. It confirmed the amount of waste produced per household in the region had increased from 624kg to 633kg since last year.
With such an increase, there is more likelihood of the occurrence of fly tipped waste related incidents. With a fixed fine of £300 and the potential to rise to £5,000 in a Magistrates Court, being found guilty of fly-tipping is now a criminal offence.
Now the UK's largest waste disposal unit has received the green light, it's important residents of Liverpool do all they can to improve last year's 38% recycling rate.
What are the best rubbish removal services in Liverpool?
So what are the best ways to handle waste responsibly in Liverpool and improve the city's recycling rate? Here we look at what you can do to prevent fly tipping and assist:
Council Collections (Bulky Bob's)
One of the most popular options for waste removal in the city, and one of the cheapest! Most UK councils will assist their residents with waste removal, and usually don't charge.
When you need assistance with a bulky waste type collection, Bulky Bob's in Liverpool could save you time and money. A collection service available for Liverpool City Council residents only, you can request collection of up to five items per household.
Bulky Bob's collect a wide variety of waste items, even those classed as hazardous waste. Residents can request collection of old fridge/freezers, cookers, microwaves, computers and more.
Once the items have been collected, they are reused and recycled to prevent them ending up as landfill. The items will be passed on to new owners, or recycled for another use.
For house renovations and garden waste clearances, Bulky Bob's and bin collections just won't cut it. When there's large amounts of waste to dispose of, a skip hire service could be the most cost effective.
Liverpool is home to a number of skip hire companies, like SkipHire UK, who have a wide range of skip sizes available to tackle any amount of waste. Once you've loaded your waste, SkipHire UK collect the skip and take it to a local licensed recycling facility so it's handled responsibly and legally.
Book a waste clearance
Like skip hire companies, there are many waste clearance companies that can assist as well. Many like SkipHire UK, who cover Liverpool and the surrounding areas for the collection of large piles of waste.
When booking a service like SkipHire UK's Man & Van Rubbish Removal, just be sure the company are a registered waste carrier and are taking your waste to a licensed recycling site.
Take it yourself
If you're up for the challenge, you can take your waste to a licensed recycling facility yourself. Liverpool City Council have a full list of the licensed recycling centres in the area.
Our skip hire service the ideal solution if you need to keep waste on-site for a period of time or if the waste is heavy. Most of the skips we offer can be delivered next day with flexible removal.
View All
Our rubbish clearance service is completely flexible, allowing us to collect as much or as little waste as you require, at a date and time of your choice, including the very same day.
View All
Low cost, hassle-free skip hire
Fast and reliable delivery
Swift collection, whenever you're ready
Friendly and helpful customer service