If You're Remodelling Your Kitchen Then You Need A Skip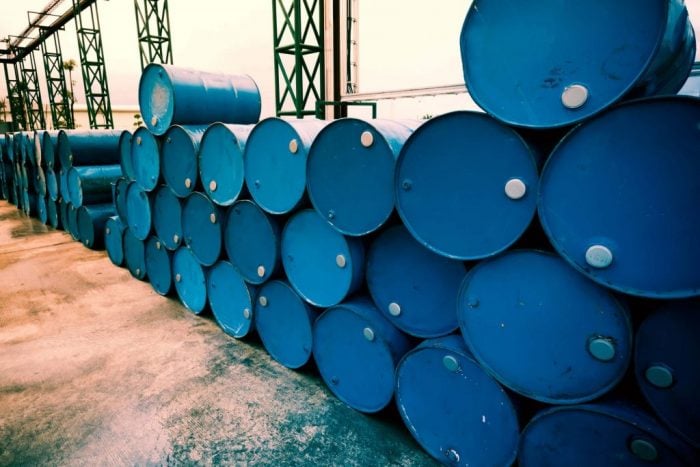 If you're undertaking a remodelling project in the Midlands and you need a skip, contact our team at Skip Hire UK today! We can offer you amazing skip hire in Leicester, Birmingham and many other locations across the region.
Why Do You Need A Skip For Kitchen Remodelling?
Kitchen remodelling are big projects. There's a lot of waste that can be generated, as there are plenty of different construction materials used in cupboards, piping and kitchen work tops.
Wood – Take a look around your kitchen. Noticed how many bulky wooden cupboards there are lining the walls? Of course you have! Otherwise, where would you keep all your pots, pans and perishables? Plus there's draws, shelves and so on that can be replaced if you decide to change your kitchen's layout. These can be very large and difficult to store once removed from the wall. Hire one of our skips today and we'll pick it up at a time to suit you once you've finished the laborious remodeling process. We'll recycle as much of your wood as we can, and dispose of the rest in a responsible way.
Metal – There's plenty of big and bulky metal objects in kitchens. Maybe you need to replace your old copper pipes, or perhaps you're investing in a whole new kitchen sink and drainage area for the washing up? Either way, you're going to need to dispose of the old ones in the proper fashion. This is where one of our skips comes in handy. With a large or builder's skip from Skip Hire UK, you can easily get rid of all your kitchen remodeling waste!
Stone – Many kitchens use hard stones like granite, or if they're in fancier houses marble, as worktops and surfaces. If you're replacing these, expect a lot of rubble! With skip hire in Leicester and many other locations up and down the UK, getting rid of the waste generated by any big kitchen remodeling project is quick and simple.
Please note we won't take away your kitchen appliances like fridges or freezers. This is because they contain harmful CFC chemicals. To dispose of the rest of your kitchen remodeling project junk, make Skip Hire UK your first choice.
Skip Hire In Leicester, Birmingham And More Locations From Skip Hire UK
For any type of household renovation project, we have a skip for you at Skip Hire UK. You can find a brilliant range of different sized skips including builder's skips, mini skips, midi skips and more!
We aim to recycle as much of the waste in our skips as possible. The rest is disposed of in an environmentally conscious, responsible manner. We also make sure we deliver our skips as fast as possible at a time that's convenient to you.
So for DIY projects big and small, or if your attic or garages need a clear out, make sure you choose Skip Hire UK for the best skip hire in Leicester, Nottingham or any of our locations across Britain, contact us today. For a quote, call us on 0845 241 3488 now!
Our skip hire service the ideal solution if you need to keep waste on-site for a period of time or if the waste is heavy. Most of the skips we offer can be delivered next day with flexible removal.
View All
Our rubbish clearance service is completely flexible, allowing us to collect as much or as little waste as you require, at a date and time of your choice, including the very same day.
View All
Low cost, hassle-free skip hire
Fast and reliable delivery
Swift collection, whenever you're ready
Friendly and helpful customer service