Office Clearing Services In The North-West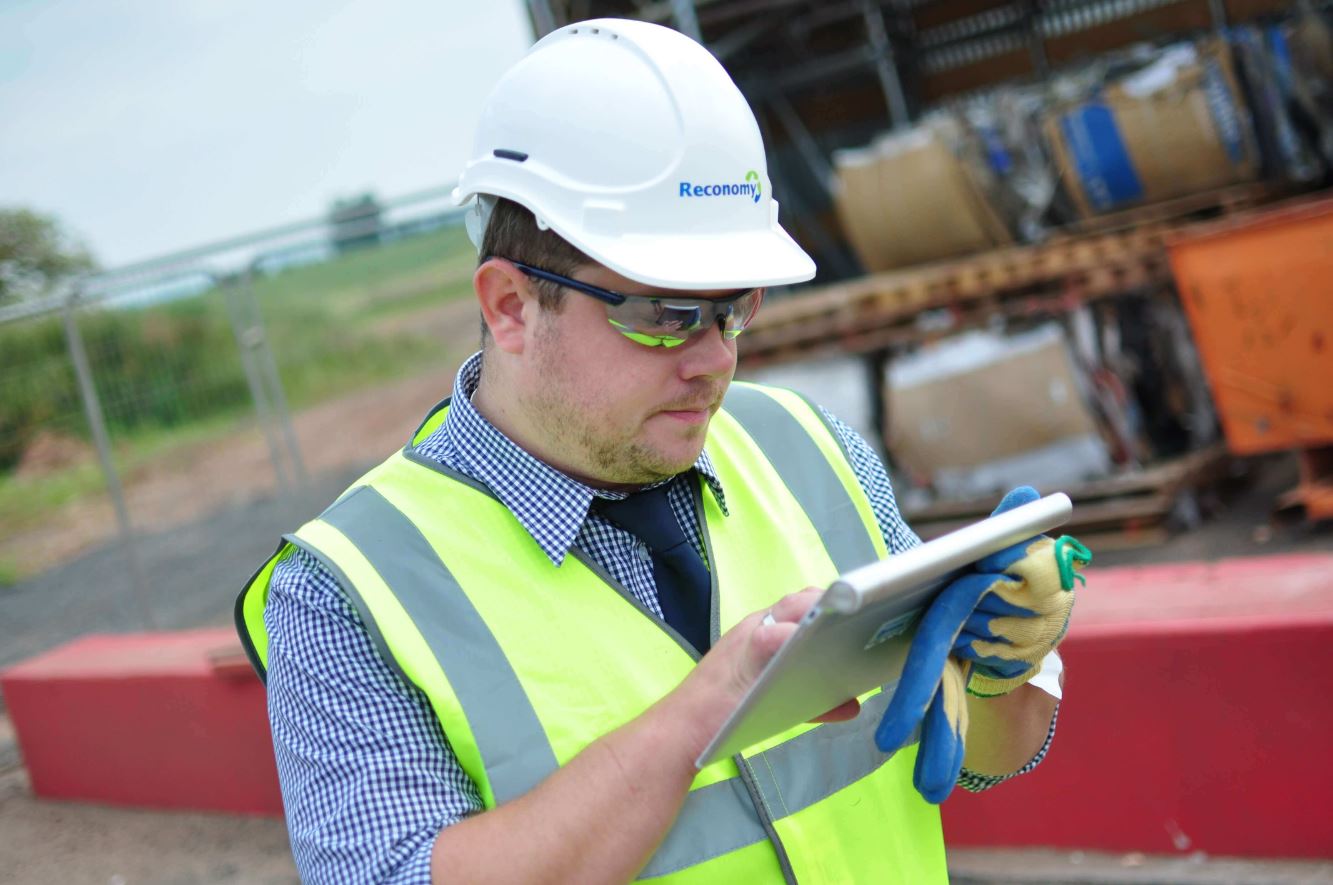 When you think of a skip, you are most likely going to consider it as a tool for heavy-duty building work or refurbishment projects. However, thanks to their versatility and wide-range of sizes they are perfect for almost any project – whether you're a commercial tenant clearing out your garden shed, a landlord refurbishing an apartment or a business owner clearing out your office for a move, the best skip hire in Manchester is here for you.
Office Clearing Services
When it comes to clearing out your office space, there are a few things that you need to consider. First of all, you should ask yourself which size of skip your project will require. At Skip Hire UK, the business offering the very best skip-hire in Manchester and across the country, we offer a wide range of sizes to suit your needs.
Mini Skip – Don't be fooled by our mini-skip's size; they are reliable enough to hold the heaviest materials including stone, metal and hardcore. If you only need to dispose of a few items, then our mini-skips could be perfect for your office clear out. Offering a holding capacity of 2 cu yards³, this typically translates to around 25-35 black bin bags.
Midi Skip – If you don't think you'll have enough waste for the classic builder's skip, then our cleverly-sized midi skip could be the perfect choice for you. Small enough to offer easy placement, and offering a capacity of 3-4 cu yards³, this size of skip is suitable for most medium sized-office clear outs, particularly if there is little furniture involved.
Builder's Skip – The classic skip size, our builder's skips are our most popular skips for projects of all kinds, from refurbishments to renovations and office clear outs. If you're getting rid of furniture as part of your clear out, then this size is perfect for you. A handy tip is to break up your furniture as much as possible to allow more efficient loading – this typically involves deconstructing office chairs, or removing the legs from a table. With a skip capacity of 6-8 cu yards³, these skips can hold between 65-85 black bin bags.
Large Skip – If you're office is huge, or your clear out involves a complete clearance of your space, then our large skip is perfect for you. Ideal for furniture and bulky items, our large skips offer an unbeatable skip capacity of 12-14 cu yards³. This translates to between 180-210 black bin bags. However, due to its large size, this skip is unsuitable for heavy materials, including bricks, stone, soil or clay.
Choose Skip Hire UK For The Best Skip Hire In Manchester
No matter what kind of project you're undertaking, whether you're emptying a garden shed, renovating a room or beginning a complete office clear out, with the best skip hire in Manchester you can be certain that you will receive the very best and most reliable service.
At Skip Hire UK we offer a wide range of skip sizes for every customer, from our mini-skips to our large models. If you're limited on space, we can also help you to get a street placement permit for your skip.
For more information, or to order your ideal skip today, contact us directly on 0845 241 3488, or order online!
Our skip hire service the ideal solution if you need to keep waste on-site for a period of time or if the waste is heavy. Most of the skips we offer can be delivered next day with flexible removal.
View All
Our rubbish clearance service is completely flexible, allowing us to collect as much or as little waste as you require, at a date and time of your choice, including the very same day.
View All
Low cost, hassle-free skip hire
Fast and reliable delivery
Swift collection, whenever you're ready
Friendly and helpful customer service