5 Tips for Responsible Domestic Plasterboard Disposal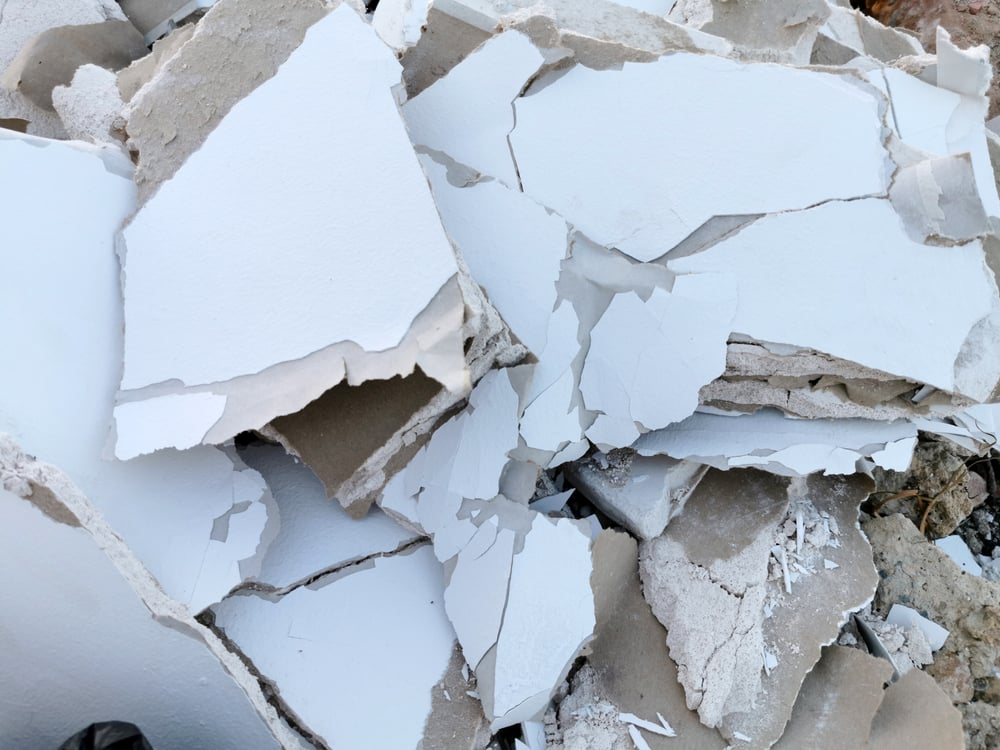 If you're renovating or redecorating your home, chances are you'll end up with some plasterboard waste to dispose of. Plasterboard, also known as drywall or gypsum board, is a common building material that's used to create walls, ceilings, and partitions. While plasterboard is a useful and versatile material, it's not always easy to dispose of responsibly.
Many of our customers ask us how to responsibly dispose of excess plasterboard, so we thought, why not make a quick and easy guide?
Here are 5 top tips for domestic plasterboard disposal:
Know the regulations: Before you start any demolition or renovation work, it's important to check the regulations in your area regarding plasterboard disposal. In some areas, plasterboard is considered hazardous waste and must be disposed of in a specific way.
Separate plasterboard from other waste: When you're removing plasterboard from your home, make sure to separate it from other waste. Plasterboard should be placed in a separate pile or skip to ensure that it's not contaminated with other materials.
Check with your local council: Many local councils provide a recycling service for plasterboard. Check with your local council to see if they offer this service and if there are any specific requirements for how the plasterboard should be prepared for recycling. You can check with your local council by visiting here: https://www.gov.uk/find-local-council
Consider donating: If your plasterboard is in good condition, consider donating it to a local charity or community organization. They may be able to use the plasterboard for their own projects, reducing waste and benefiting the community.
Book a waste removal with SkipHire UK: If you have a large amount of plasterboard waste to dispose of it may be worth booking a man and van waste removal with SkipHire UK. Working with a large pool of pre-approved suppliers, and fully licensed recycling centres, we ensure that the plasterboard is disposed of safely and responsibly, and may even identify routes to recycle it.
By following these tips, you can ensure that your domestic plasterboard disposal is safe, responsible, and environmentally friendly. With a little effort, you can reduce waste and make a positive impact on your community and the planet.
Our skip hire service the ideal solution if you need to keep waste on-site for a period of time or if the waste is heavy. Most of the skips we offer can be delivered next day with flexible removal.
View All
Our rubbish clearance service is completely flexible, allowing us to collect as much or as little waste as you require, at a date and time of your choice, including the very same day.
View All
Low cost, hassle-free skip hire
Fast and reliable delivery
Swift collection, whenever you're ready
Friendly and helpful customer service