Professional Dumpster Diving: An American Industry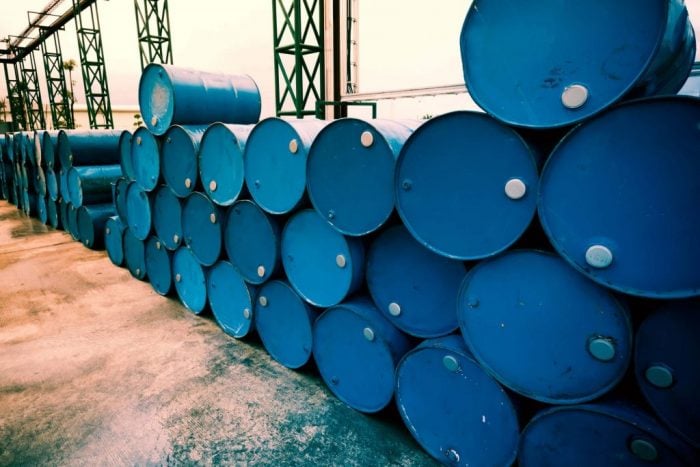 In a recent article, we talked about skip hire etiquette and the growth in popularity of UK skip-diving. With that in mind, we thought we'd tackle a similar subject but across the pond! Dumpster-diving, as it is known in the United States, can actually be rewarding enough to make a living out of, and it maintains the same levels of environmentally-friendliness which has led many in the UK to turn something of a blind-eye to people rummaging through bins and skips.
Whether you're throwing away valuable materials or not, you need to make the most of reliable skip hire in London to ensure that your waste is dealt with in as ethical a manner as possible.
Who Are The Dumpster Divers Of America?
Rather than artists or freegans (whom are the major practitioners of skip-hunting) the major dumpster-divers in the US treat it as an industry. Some hold down a day job, but are able to earn a great deal more money on searching through dumpsters, particularly behind large retail stores, where they will often find electronic equipment which they can sell on for a fantastic profit.
Matt Malone
Matt Malone is certainly the most well-known dumpster-diver in the world, having been interviewed on Wired, and is certainly not the kind of person you might expect to find rummaging through bins and skips late at night. Malone is actually a successful businessman, and the founder of Assero Security, which is a data-protection firm. Although he already lives off a six-figure salary, Malone estimates that he'd be able to earn as much as $600,000 (approx £400,000) if he pursued a full-time career as a professional dumpster-diver.
Malone sells his finds across Amazon.com and eBay, often for much lower prices than larger chain stores were charging for the same items. He has said that he often makes gifts of reclaimed electronics, such as servers and PCs to kids in his local community, who use the items to learn about them. This is particularly true of abandoned, wiped servers, which are expensive and difficult for many younger techies to get their hands-on.
Jeff Ferrell
Another well-known skip-scavenger is Jeff Ferrell. Ferrell us a sociology professor at Texas Christian University and is proud to call himself a professional dumpster-diver as well. Ferrell spends two-hours, every day, on his bike searching through dumpster and skips. However, rather than keep it for himself, Ferrell ends up giving most of it away.
"Two of the biggest problems we have right now in our society are waste and people in need," he explained, "my notion is that I can take the first problem to help solve the second problem". Although most of the year sees his finds going to shelters and charities, by the time Christmas comes around Ferrell always keeps an eye out for potential gifts. He even gave his wife a diamond necklace, made from diamonds he found at the bottom of a dumpster.
The Ethics Of Dumpster-Diving!
Most people who search through dumpsters find no issues with the ethics behind it. Their reasoning is; if it has been thrown away then it's okay to take. Many, like Ferrell and occasionally Malone, will give away or donate their findings rather than necessarily sell them on.
Most people will have some kind of personal code when dumpster-diving. For example, Ran Prieur, a former dumpster-diver who primarily searched for food which would otherwise have gone to waste, believes in taking up to half of the contents from a skip or dumpster and donating the other half.
It is also important that the skip-hunter doesn't leave a mess behind them, even if only because it would give stores a reason to lock them out. It is important that dumpster-divers don't target house waste, which is unethical, but they will often search through multi-residence waste sites, including apartment building dumpsters and skips. Similarly, many will target dumpsters attached to student accommodation at the end of the academic year.
Skip-Diving In The UK!
With the economy as it is, it isn't really a surprise that so many people all over the world are taking advantage of such an abundant resource as that which companies have deemed waste. Food remains one of the largest and most rewarding resources to be found in skips; students in particular are taking advantage of the waste thrown away by supermarkets and larger chain stores. This isn't just an act of necessity either; these students are often freegans or environmental activists showing just how wasteful many larger stores are.
When it comes to rummaging through skips in London, you might be less likely to find electronics which are so easily sellable, but there is always the potential for useful furniture which has been thrown.
Of course, we're not advising that you go skip-diving, and if you are tempted to take anything from a domestic or commercial skip, you should ask the homeowner or property manager whether or not you are allowed to. There may be a perfectly good armchair or mattress in a skip, but it is always better to be safe than sorry.
For Reliable Skip Hire In London, Get In Touch With Skip Hire UK Today!
Here at Skip Hire UK, we are proud to offer professional skip hire in London and across the country. We can provide skips of various sizes, suitable for a range of different materials and waste products.
If you have any specialist waste to be removed, please don't hesitate to get in touch with our team today on 0845 241 3488. Alternatively, you can email any questions or concerns that you might have about our skip hire in London to hello@skiphire.co.uk.
Our skip hire service the ideal solution if you need to keep waste on-site for a period of time or if the waste is heavy. Most of the skips we offer can be delivered next day with flexible removal.
View All
Our rubbish clearance service is completely flexible, allowing us to collect as much or as little waste as you require, at a date and time of your choice, including the very same day.
View All
Low cost, hassle-free skip hire
Fast and reliable delivery
Swift collection, whenever you're ready
Friendly and helpful customer service