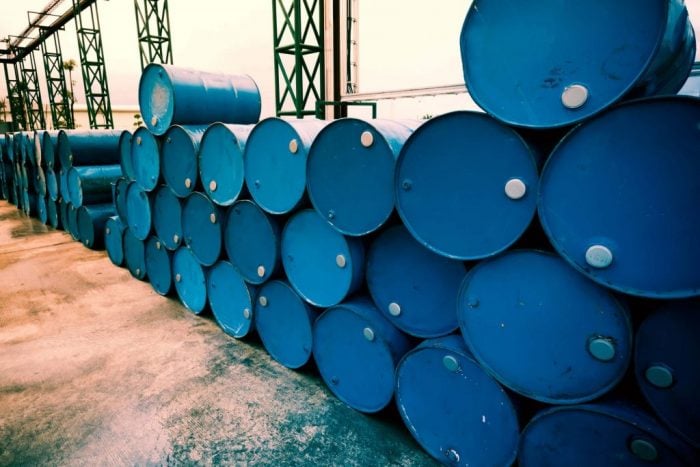 The world needs to go greener. This is a simple fact as energy prices soar and resources become ever more scarce. So what you can you do to help? Why not undertake seven days of recycling to do your bit? You can even use our incredible skip hire service to keep up the challenge on any major projects, clear outs and refurbishments too!
Why Not Undertake Seven Days Of Recycling This Week?
With our skip hire service at Skip Hire UK, we recycle as much of the waste your chuck into one of our container as possible. In fact, we recycle as much as 95% of it! So why not set out a plan, even if it's just household rubbish, or lots of construction rubbish or bulky items you'll need a container for, and get recycling.
Day One: Plastics

Start off the week by recycling your plastics. Remember to check each plastic item for the little number surrounded by three arrows. This will tell you which type of plastic the object is and whether or not it can be recycled. Certain plastics can't be reused, according the Environmental Protection Agency (EPA). We can carry a lot of different plastic items away at Skip Hire UK. We don't do household recycling however, but we'll be more than happy to get rid of big plastic rubbish, like old child's playhouses for example, and you can be sure they'll be recycled too.
Day Two: Paper
This goes double if you run your own business or are in charge of an office. Think about how many emails you print off, fact sheets that get thrown away and so on. It can all add up, especially when the office is a busy one. And then there are big, chunky cardboard boxes and the like. Recycling these is one of the greenest things you can do.
If done properly, as many as 19 trees per ton can be saved. And we need those green friends to soak up CO2 and release oxygen so do your bit and ensure all your paper rubbish is recycled. If you're undertaking an office clear out, get rid of your paper waste with Skip Hire UK.
Day 3: Glass
Glass can be recycled again and again and again. It's frankly a fantastic material. If you're doing a large scale renovation, such as replacing your patio doors with some fancy new ones, make sure you give us a call. By chucking your glass into one of our containers, it'll be carted off and reused. If left untouched, glass can take up to 4000 years to biodegrade. Imagine the good you can do for eco-systems by recycling it!
Day 4: Compost
You might be thinking that, because it came from your garden, compost and green waste doesn't need to be reused. But you're wrong! Once it has been collected and taken to the proper processing facilities, it can be reused for a number of agricultural and commercial products. For example, farmers need nutrient rich fertilizers to ensure their crops are healthy and ripe for harvest. How do they get this? You got it; through recycled green waste and plant matter!
Day 5: Metal
Back in the dark days of both World Wars, recycling metal was a matter of national importance. And while we're not under threat of invasion any more, it is still vitally important that as much metal as possible is recycled. The creation of new metal is massively damaging to the environment and releases many harmful greenhouse gasses.
The recycling process is a lot less damaging. So, for your next project that will involve a load of scrap metal, chuck it in a skip and ensure it's handled by the pros!
Day 6: E-Waste
This includes items that cannot be normally carried away by our skip hire service. This is known as WEEE or waste electrical and electronic equipment. TVs, white goods, computers and the like all fall into this category.
Just because can't handle it as part of our regular service, it doesn't mean that WEEE junk can't be recycled; far from it. There are many specialist services offering the collection and disposal of used electrical equipment. If you would like some pointers on how best to deal with it, give our team a call and we'll point you in the right direction.
Day 7: Clothes
By getting rid of your old clothes, by either selling them , donating to charity or even throwing them in a skip for repurposing, you'll helping the world cut down on the need for raw materials needed to make new items. Repurpose your old clothes now!
Simple isn't it? And you can continue this throughout the year. You may even make some substantial savings while doing so! What's more, you'll be giving good old Mother Earth a helping hand as well.
Amazingly Affordable UK Skip Hire Available Today
If you're interested in going green on your next big project, or if you plan on clearing out the home or office, then get in touch with Skip Hire UK today. We have many years' experience in the handling and proper disposal of all sorts of trash and are a fully licensed waste carrier.
We offer some incredible container hire prices and our service covers the whole of the UK. To get a quote today, give us a ring on 0845 241 3488. Better yet, head to our website to get a quote in no time. If you order online you may even get a discount! Do your bit for the environment with Skip Hire UK!
Our skip hire service the ideal solution if you need to keep waste on-site for a period of time or if the waste is heavy. Most of the skips we offer can be delivered next day with flexible removal.
View All
Our rubbish clearance service is completely flexible, allowing us to collect as much or as little waste as you require, at a date and time of your choice, including the very same day.
View All
Low cost, hassle-free skip hire
Fast and reliable delivery
Swift collection, whenever you're ready
Friendly and helpful customer service