Spring Has Sprung! Skip Hire For Spring Cleaning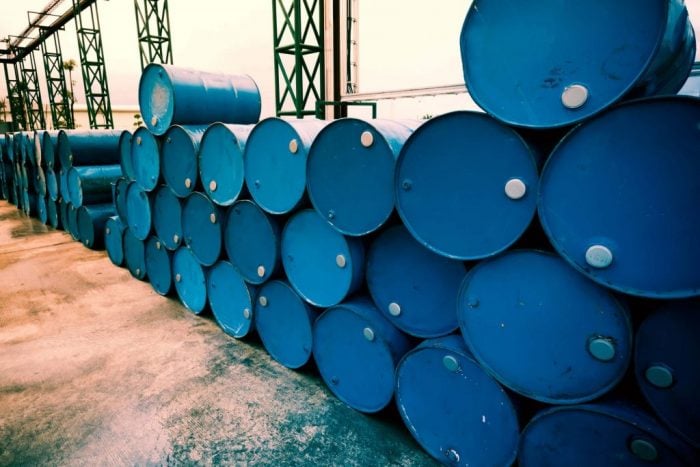 The Winter months are quickly vanishing as the warmth of Spring graces the shores of Britain; all across the country, flowers are opening their buds in wonder at the half-forgotten sun, chickens are hatching in their coops – and thousands of Britons are groaning at the thought of spring cleaning!
If you are going to Spring Clean this year, do it properly with the very best and most affordable Skip Hire in Leeds and across the North-East from Skip Hire UK.
Skip Hire For Efficient Spring Cleaning
One of the major issues which faces every household at the start of spring cleaning is the fear that there is nowhere to put the contents of their home which they might want rid off. A huge number of families are still struggling to rid themselves of their Christmas waste, including envelopes, cards, wrapping paper and even the Christmas tree!
Having somewhere to simply move all of your waste to can not only make a difficult job much easier, but it can also feel much more rewarding as you can see your cleaning have a real effect on your home. Watching all of the rubbish move from the corner of your living room or the bottom of your garden and straight into the skip can be an incredibly heartening experience, and can massively improve the likelihood of an efficient, all inclusive spring clean!
An effective spring clean boils down to two personal attributes – perseverance and morale. Both of these qualities can be massively improved upon through the use of our incredible skips. There are four sizes of skips that we offer at Skip Hire UK; mini, midi, builder's and large, ranging from 0.76m to 1.6m tall and of various lengths and widths.
With our affordable Skip Hire in Leeds and across the North-East, you can be sure that you will find the perfect skip for you, whether you have access to a large driveway or a narrow street with limited space.
One thing which few people consider whilst spring cleaning, is that their neighbours are likely to be doing the same. To save money, it might be worth splitting the bill for a larger skip between you. This is not only likely to improve the relationship between you and your neighbours, but you might even be lucky enough to get a hand if you need some large or heavy objects putting in the container!
The Most Reliable And Affordable Skip Hire In Leeds And Across The Country
At Skip Hire UK, we are proud to say that we are a fully-licensed waste carrier able to deal with almost all kinds of rubbish. With more than 20 years' worth of experience in skip hiring, we are dedicated to providing the most affordable and customer-friendly service that we can!
If you need to make the most of the best skip hire in Leeds and across the country, then please contact us on 0845 241 3488! Alternatively, you can hire your ideal skip through our easy-to-use website. You might even get a discount for ordering online too so head over to our main site now to learn more.
Our skip hire service the ideal solution if you need to keep waste on-site for a period of time or if the waste is heavy. Most of the skips we offer can be delivered next day with flexible removal.
View All
Our rubbish clearance service is completely flexible, allowing us to collect as much or as little waste as you require, at a date and time of your choice, including the very same day.
View All
Low cost, hassle-free skip hire
Fast and reliable delivery
Swift collection, whenever you're ready
Friendly and helpful customer service