The Growing Problem Of E-Waste And WEEE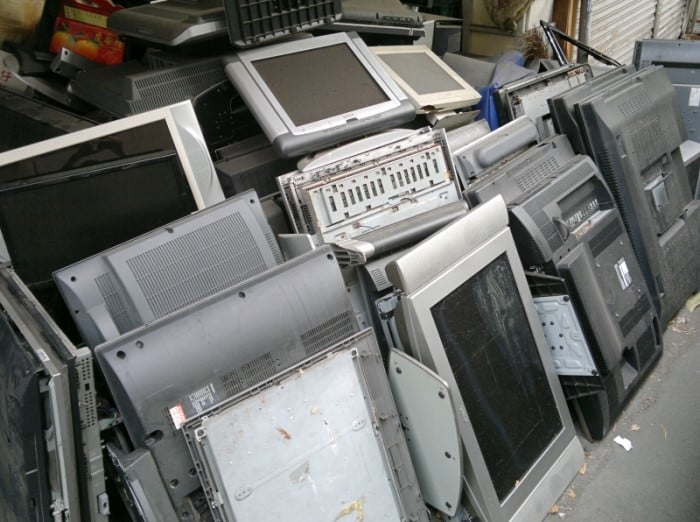 It is clear that electrical waste of all kinds is a growing problem. Western societies tend to generate a huge amount of digital waste, as we see to regularly update our smart phones, personal computers, tablets, televisions and other technology to the latest model and keep up with current trends. It is rare, these days, that we would even consider attempting to get a piece of equipment repaired – instead, we'd rather upgrade to the latest model.
However, what becomes of the old, unwanted and out of date electrical devices that we simply throw away, or keep stored in our homes, out of the way? Well, they are usually just added to the landfill and forgotten about, when they are eventually dealt with. Very few are actually recycled in a useful way – and that is where skip hire in Birmingham comes in.
E-Waste Really Is A Growing Problem
Most of our electronic waste ends up in dumps, in China and Ghana, but some items will be repaired when possible. Of those which are dumped, any working components will be removed and either sold or used to repair other waste.
It is actually somewhat ironic that much of this waste returns to China, as so much of it was originally produced there and shipped to the consumer in the UK. Not only is the dumping of WEEE a problem, but the amount that it costs to ship these components back and forth is a drain on both nation's businesses.
The Times, They Are A-Changing
There are organisations seeking to change this destructive situation. For example, the Electronics Take Back Coalition (ETBC) encourage the responsible recycling of electronic equipment, rather than supporting the wasteful way it is currently dealt with.
Here in the UK, we recycle food and garden waste, glass, paper and even certain plastics with as much as a 60% success rate. Whilst this could still be improved, it is far more impressive than our e-waste recycling rate, which is only around 13%.
Of course, it is not only developed countries that are guilty of wasting electronic recycling opportunities, with consumers in Africa, India and China also contributing to the worldwide electronic waste.
What Is The Solution For E-Waste?
It is obvious that the amount of electrical waste that we produce can be cut down by simply making the most of skip hire in Birmingham. In the same way, recycling and reusing waste electronics where possible forms a major component of any potential solution to the global issues. It is also important that people's opinions of electronics change, and that we focus on reusing rather than replacing.
It will also be extremely useful if manufacturers take environmental concerns into account – in much the same way as many producers of white goods will also offer a disposal service when they deliver the newer model.
According to the Environmental Protection Agency (EPA) at least 50 pounds of gold, 550 pounds of silver, 20 pounds of palladium and more than 20,000 pounds of copper could be recovered by recycling mobile phones and other electronic waste.
When you choose to make the most of the very best skip hire in Birmingham, you can rest easy in the knowledge that as much of your waste as possible will be recycled. WEEE can be extremely difficult to recycle and many skip hire companies will not be able to effectively recycle it. Any skip hire companies which do will require it to be pre-separated from any other waste.
If you have any concerns about including WEEE into your skip, get in touch with the company that provides you with skip hire in Birmingham. For more information, you can get in touch with our professional team on 0845 241 3488
0845 241 3488 or email any questions you have directly to hello@skiphire.co.uk.
Our skip hire service the ideal solution if you need to keep waste on-site for a period of time or if the waste is heavy. Most of the skips we offer can be delivered next day with flexible removal.
View All
Our rubbish clearance service is completely flexible, allowing us to collect as much or as little waste as you require, at a date and time of your choice, including the very same day.
View All
Low cost, hassle-free skip hire
Fast and reliable delivery
Swift collection, whenever you're ready
Friendly and helpful customer service