What Should You Never Put In A Skip?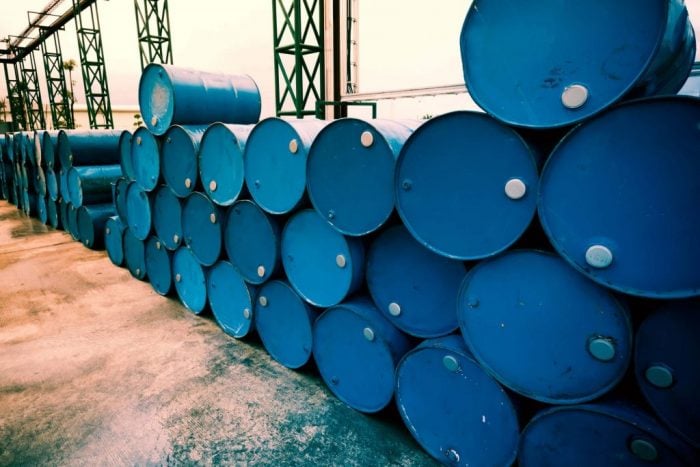 If you live in Sheffield, then you'll have probably noticed how much is going on in the city. There are loads of home refurbishments, large scale DIY projects and plenty of other activities that require a skip. All of these generate plenty of rubbish that your container is just crying out to hold! But even our amazing skip hire in Sheffield service has its limits. There are some things that should never be put in a skip.
What Items Should You Never Place In Your Skip?
When planning your next project that requires the use of a skip, please be aware that there are some potentially hazardous items that we will refuse to carry away. Here is a guide to what can and can't be disposed of using as part of our service offering skip hire in Sheffield:
Asbestos – It's a no brainer that asbestos can't be placed in our skips. It's one of the materials that can cause some horrible health issues for people who come into contact with it. Asbestos requires the talents and skills of specialists to be disposed of properly. To avoid health issues, asbestos needs to be disposed of in a separate way, we can provide skips especially for asbestos so please contact us for more information.
Gas Cylinders – If you've got any gas canisters or cylinders lying around, stop and think. These could potentially be a fire or even an explosion risk. Please don't place them in our skips for this very reason! Other items that could potentially be a fire hazard include batteries, petrol or diesel cans and solvents.
TVs And Other Electrical Equipment – We'd like to be able to take your TVs, radios and so on away in our skips as part of our Sheffield skip hire service, but we can't. The disposal of electric goods is covered by WEEE. No, not what you're thinking! WEEE stands for the Waste Electrical and Electronic Directive. This directive covers the disposal and recycling of all electrical goods and this is out of our hands. We can dispose of these items for you as a separate collection so please call our helpful team for more information.
Fridges/Freezers – Our skips are for mixed non-hazardous waste only. Nothing that contains potentially harmful fluids or gasses can be carried away in our skips. Fridges and freezers for example contain a gas called chlorofluorocarbon (CFC) which depletes the ozone layer surrounding the Earth. Whilst we will not collect these in a skip, we can arrange to have these removed and disposed of separately for you, so please contact us for more details.
These are just some of the waste types we can't take away in our skips. However, we're more than happy to cart off your ceramics, wood, old furniture, garden waste and rubble! Some restrictions still apply, so get in touch to learn more or to get a full list of what you can and can't place in our skips.
Need Skip Hire In Sheffield? Give Us A Ring!
Want a skip hire company that boasts an amazing reputation and an outstanding service? Then you need to call Skip Hire UK today! We cover all areas of the country, including Yorkshire, so we can offer some of the region's most competitive prices.
To learn more about skip hire in Sheffield, please call us on 0845 241 3488. Alternatively, why not head to our website to complete the quick and easy process and get yourself a quote?
Our skip hire service the ideal solution if you need to keep waste on-site for a period of time or if the waste is heavy. Most of the skips we offer can be delivered next day with flexible removal.
View All
Our rubbish clearance service is completely flexible, allowing us to collect as much or as little waste as you require, at a date and time of your choice, including the very same day.
View All
Low cost, hassle-free skip hire
Fast and reliable delivery
Swift collection, whenever you're ready
Friendly and helpful customer service