What Skip Size Do I Need?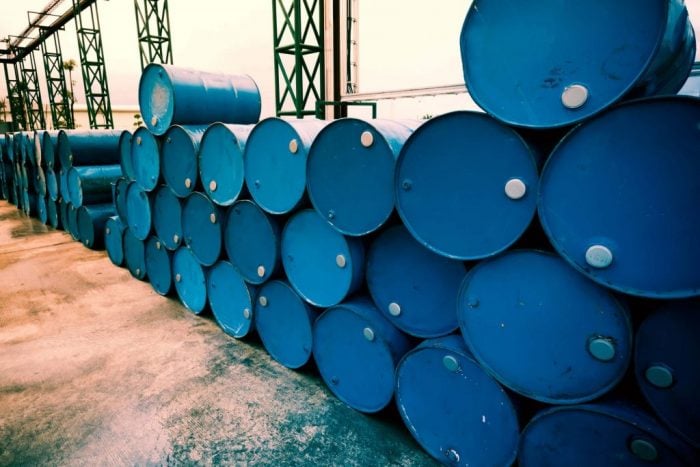 Over the past few years, we've seen plenty of people really struggle with the size of skip that they will need; from our large skips with only a few items in them to overloaded, greedy-boarded mini-skips which we've been unable to take away. If you're unsure of which skip size you'll need, don't worry, you aren't alone.
If you're a builder or a site manager, then ordering a skip will be a simple, everyday task, but most of us only need to use a waste storage solution in rare circumstances. With that in mind, it is no surprise that most people are unaware of skip hire prices or sizes, and how practical their chosen solution will be for their requirements.
If you ask yourself these simple questions, you should have no problem picking out the perfect skip size for your needs!
What Will You Be Putting In Your Skip?
This is the first thing you need to consider. If your waste is going to be mostly smaller, lightweight objects, then a mini-skip might be ideal for you. Similarly, if you are clearing an office and need to get rid of desks, chairs and other furniture, then it is likely that you will need a much larger skip.
It is worth remembering that heavy rubbish, including bricks and soil, cannot go into larger skip, so if your project will feature a huge amount of these waste types then you may need to hire multiple smaller skips to effectively meet the needs of your project.
If you're working with professional builders, renovators or other construction industry professionals, it might be worth having a chat with them to ensure that you fully understand the requirements of your project.
Skip Sizes And Capacities
For domestic uses, we tend to recommend nothing larger than a traditionally sized Builder's Skip, 12' by 5'6'. This is the size of skip that most people think of when it comes to skip hire services, and can hold a wide range of waste types and materials. These skips have a capacity of between 6-8 yards3, and can hold as many as 85 black bin bags.
For much smaller projects, such as clear outs or room refurbishments, our mini-skips are ideal as they only have a holding capacity of between 2 -3 yards3, which is approximately 35 black bin bags.
Mini skips and Midi skips (their slightly larger cousin) are ideal for domestic situations, particularly those where you might have limited space to store your skip during your project. Midi skips, for example, are only 6' by 4'3', making them ideal for situations where you are required to compromise between skip capacity and the amount of space that your waste management option demands.
Skip Sizes And Their Uses
For most construction, garden clearance or domestic needs, it is likely that you will need to choose a solution of middle size, such as a Midi or Builder's Skip. These are suitable for a range of wastes, and balance holding capacity with the amount of size that they take up. Of course, when it comes time to order your skip, you need to make sure that you let us know as to what you intend to fill your skip with so we can offer you advice onto the capacities of each skip and their suitability for your purpose.
To order your skip or to enquire about our affordable skip hire prices, you can use our website's instant quote service, contact us directly on 0845 241 3488
0845 241 3488 or email any questions that you might have to our helpful support team on hello@skiphire.co.uk.
Our skip hire service the ideal solution if you need to keep waste on-site for a period of time or if the waste is heavy. Most of the skips we offer can be delivered next day with flexible removal.
View All
Our rubbish clearance service is completely flexible, allowing us to collect as much or as little waste as you require, at a date and time of your choice, including the very same day.
View All
Low cost, hassle-free skip hire
Fast and reliable delivery
Swift collection, whenever you're ready
Friendly and helpful customer service