Your Waste, Your Responsibility
A Guide To Skip Hire Duty Of Care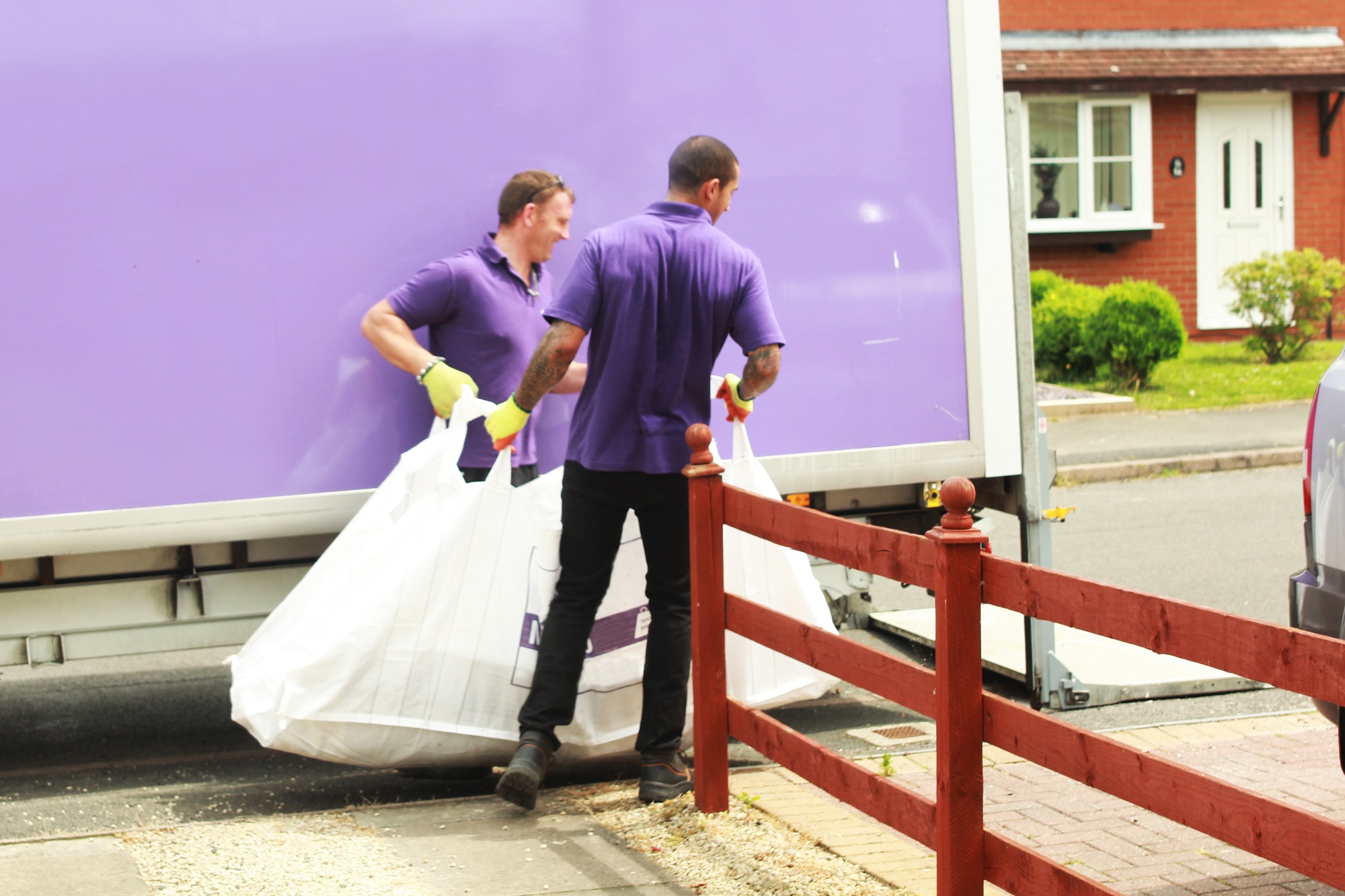 Did you know just how responsible you are for your waste? Our below guide discusses skip hire duty of care and looks at the facts that are often not considered in waste and rubbish disposal.
A recent article from the West Leeds Dispatch says; "take responsibility for household rubbish or risk the chance of being fined." So not only could your waste damage the environment, it could damage your bank account.
Do you know your responsibilities when booking a skip? In this piece we look at what you need to check when hiring a skip to dispose of your waste.
Is your supplier licensed?
One of the first things you need to consider, is if your skip company is licensed to take your waste. A licensed skip company will be able to show you their waste carriers' registration, a document that tells you if that company is okay to take your waste away. This is probably the most important thing to check, as it could be that the very cheap skip company you have found are dumping your waste illegally, which could see you receiving the punishment for their wrong-doings.
A recent Government press release references two Essex-based companies that paid the price for hiring a 'dodgy' skip company which, unluckily for them, resulted in a hefty fine. The two businesses hired a company to take their waste away but were later slapped with a fine of up to £45,000 each, which they had to pay all because the skip company they hired fly-tipped their waste and were not licensed.
Moral of the story: don't be like those Essex companies and check to see if your skip company is licensed!
Is your waste going to a licensed landfill/waste transfer station?
In 2017-2018, the Government Statistical Service reported that England had just under a million fly-tipping incidents (998,000), with two thirds of the figure coming from household waste. Though it's all well and good hiring a licensed skip company, but as the Essex companies found out, you need to also make sure your waste is going to a licensed location.
Whether you are hiring a skip company or disposing of it yourself, you are completely responsible for your waste. A recent article published by the Braintree and Witham Times names and shames a businessman caught fly-tipping his waste. The businessman was fined £1,805 for dumping his rubbish at the back of a building in Duke Street, Chelmsford. Shocking!
Have you got a waste transfer note?
So, you now know that you need both a licensed skip company and disposal location, so what's next? The next stage is making sure you have a waste transfer note. A waste transfer note is proof that your waste has been dealt with responsibly, something those Essex companies could have done with! When hiring a skip from Skip Hire UK, we will ask what waste you are going to be disposing of. The waste transfer note can help you answer that question and shows you exactly what waste is being collected.
So how do we make sure your waste transfer note is valid and ticks Skip Hire UK's checklist? Here are a few questions to ask:
Have you described the waste?
How is the waste stored?
Who is producing the waste?
Who is collecting the waste?
Are they licensed and do they have a permit?
Where is the waste being collected from?
Where is the waste being disposed?
Is it licensed and does it have a permit?
So remember, a quick check before hiring a skip could save you that hefty fine the Essex companies received. Make sure you know your responsibilities when dealing with waste and you can help reduce those spiralling fly-tipping stats!
Our skip hire service the ideal solution if you need to keep waste on-site for a period of time or if the waste is heavy. Most of the skips we offer can be delivered next day with flexible removal.
View All
Our rubbish clearance service is completely flexible, allowing us to collect as much or as little waste as you require, at a date and time of your choice, including the very same day.
View All
Low cost, hassle-free skip hire
Fast and reliable delivery
Swift collection, whenever you're ready
Friendly and helpful customer service