10 Waste Types That Don't Belong In Skips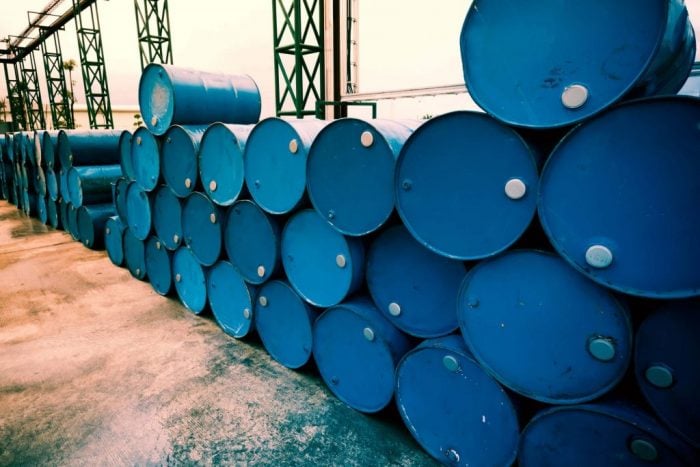 While we're happy to carry away and dispose of plenty of different types of rubbish, there are certain materials we won't handle as part of our regular service offering forskip hire in Bristol and the South West. Take a look below to see what substances and materials should be avoided when using one of Skip Hire UK's regular containers.
Waste Types We Can't Take Away As Part Of Our Regular Bristol Skip Hire Service
From builder's rubble to big, bulky office furniture, our service offering skip hire in Bristol and the South West can handle loads of different waste streams. . Unfortunately, due to the nature of the substances listed below, there are some materials we can't dispose of as standard due to waste legislation requirements.
If you encounter any of the below, and are unsure of how to get rid of it, please don't hesitate to get in touch! We'll be more than happy to discuss the next steps and advise you on what to do. But, here are items that can't go into our skips!
Asbestos – Asbestos is a potentially fatal when handled incorrectly. It is the epitome of a substance that needs professional attention and care to locate, remove and dispose of. Please don't place any items you are suspicious of containing asbestos into our skips. Instead, contact us to discuss what can be done.
Fluorescent Tubes – These contain potentially dangerous gasses that can't be allowed to escape into the atmosphere. Responsible disposal is needed for fluorescent tube lighting.
Gas Bottles & Cylinders – Cylinders & bottles containing gas pose big fire risks. This is especially true when stored in a skip next to potentially flammable materials. Don't place them into one of our containers!
Solvents – Solvents are hazardous substances as you can tell from the warnings on the packaging. As you've probably guessed by now, they should be taken away and got rid of by those with the proper training.
Medical Or Clinical Waste – It goes without saying that any and all medical or clinical waste should never be placed in a commercial skip. This includes needles. Infections could be spread and illnesses caused with the mishandling of this waste category.
Batteries – Batteries contain caustic substances and acids which could potentially lead to fires. They may also leak and cause corrosion and damage to our skips. Please don't place them into our containers. Instead, you can recycle at facilities across the UK.
Oil – Oils of any sort, from lubrication to cooking, are banned from being placed in our skips. Once again, they pose a fire risk and could be corrosive.
Petrol & Diesel – Same as above, petrol and diesel cans are fire risks.
Paint & Paint Cans – These substances are often toxic and could potentially contain solvents, depending on the type of paint.
Electrical Equipment – Electrical equipment is covered by WEEE (waste electrical and electronic equipment) and its disposal is mandated by legislation. Our regular skip hire service unfortunately does not cover this.
In short, if there is anything that you think could cause a fire, explosion, serious damage or harm to human health, you shouldn't put it in a skip. If you aren't sure, you can always speak to us for some advice.For all other types of waste, Skip Hire UK can help find the most efficient and cost effective way for you to dispose of the waste.
Amazingly Affordable Skip Hire For Bristol & The South West!
If you require reliable and affordable skip hire in Bristol, South West and the rest of the Country, then get in touch with us today. Ordering online is the quickest way to get a quote and you could even get a discount for doing so. Visit Skip Hire UK online today to learn more!
Our skip hire service the ideal solution if you need to keep waste on-site for a period of time or if the waste is heavy. Most of the skips we offer can be delivered next day with flexible removal.
View All
Our rubbish clearance service is completely flexible, allowing us to collect as much or as little waste as you require, at a date and time of your choice, including the very same day.
View All
Low cost, hassle-free skip hire
Fast and reliable delivery
Swift collection, whenever you're ready
Friendly and helpful customer service