7 Great Ways to Make Rubbish Removal Cheap
Here at SkipHire UK, we've studied the cost of rubbish removal in the UK and put together our seven favourite ways you can use to cut the cost.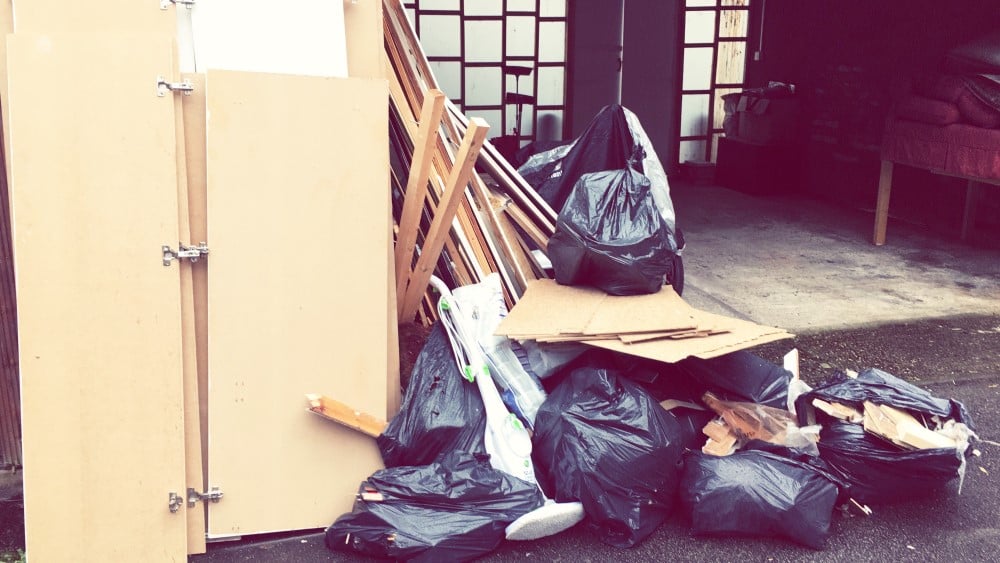 Many of our customers ask, how much does rubbish removal cost? To be honest, there isn't a set-in stone answer, it's very much down to what you make it. The cost of a clearance depends on the waste that needs collecting, but there are options available that can reduce the cost.
Here at SkipHire UK, we've studied the cost of rubbish removal in the UK and put together our seven favourite ways you can use to cut the cost.
Here's what qualified for the European places:
1)    Can the Rubbish be donated?
It might be in your waste pile but that doesn't mean it would be in somebody else's! Donation is a kind and responsible way to handle waste, and one that could save some money when it comes to rubbish removal. Rather than paying for a waste clearance company to handle waste, ask yourself, can it still be used? Save the costs of a waste clearance and consider donating to some of the below:
Family & Friends
A great option for donation and one that could get you in the good books. Before throwing away waste, see if any members of the family or your friends could find a use for it. If somebody can take waste off your hands, there isn't the need to book a rubbish removal.
Charity
Like the family and friends' option, considering donating items to charity could be a cost saver. An item might be in your waste pile, but there are many charities out there who would be happy to take it off your hands. Rather than paying for a rubbish removal company to take it away, why not try one of the below charities?
British Heart Foundation Donation
A charity with an aim to fight against heart disease, BHF (British Heart Foundation) would be more than willing to accept most items as donations. The charity has several stores across the UK, selling all sorts of items.
See if your unwanted items can be donated rather than ending up in waste by visiting their page.
Like BHF, Barnardo's are a charity who accept donations of all sorts of items. A charity with the aim of helping vulnerable children, Barnardo's are always on the lookout for old items that still have a use. Before paying for a waste clearance, why not try Barnardo's? You save paying for a waste clearance service and you are donating an item to somebody who needs it.
Another charity fighting for those in need, the British RedCross have several stores all over the UK. The stores would be happy to accept your donation, so why not give them a try before paying for a rubbish removal service?
2)    Is it a rubbish collection, or can it be reused?
As a registered waste carrier, here at SkipHire UK we encourage all customers to increase their recycling. Before paying for a waste clearance, consider if the items in your waste pile could be reused. There are always creative and fun ideas being introduced to encourage recycling, which prevent items being thrown out unnecessarily. By recycling, you're not only helping the planet, you're not having to spend money on a waste clearance.
3)    Reduce the amount and break down bulky waste
A lot of things influence the cost of rubbish removal. Sometimes controllable, other times not. One of the biggest influencers is the size of the waste, as most waste removal companies will charge based on load size.
To save yourself some money, try breaking down the bulky items of waste and compacting your pile to make it as small as possible. The smaller the waste pile you have, the less you are likely to pay.
Need help calculating your waste? Give our skip & waste calculator a visit.
4)    Try a Man & Van Rubbish Removal
If you have considered the above options and decided your items can be classed as waste, consider a Man & Van Waste Removal Service. This waste clearance service is the perfect option for when you haven't got the room to accommodate one of our cheap skips, plus it's a low-cost alternative!
The rubbish clearance service also includes 30 minutes of labour in with the price, so not only is it low-cost, you can put your feet up as well! Perfect for all types of waste and for tasks like a garden clearance or house clearance.
Here at SkipHire UK, we offer four sizes for this service. If you're considering this waste clearance, give our loads a visit to see which is right for your waste pile:
5)    If you're taking part in skip hire, why not share the experience?
If you've got room for a skip and need somewhere to store waste over a period, skip hire would be the perfect option. If you've chosen skip hire as the most suitable option for waste, why not share the waste disposal experience?
Skips are always in high demand and there are many out there in need of one, so why not ask a neighbour or family and friends if they want to share yours? It could eventually lead to halving the cost of one of our skips, so you can enjoy a cheap skip hire.
Here at SkipHire UK, we have four skip sizes to choose from. From skip hire in Bristol to a collection service in London, we cover the whole of the UK. Give them a visit and see if a neighbour fancies sharing one:
6)    Use your local council
Another cost saving option for waste is considering a local council. Every local council is likely to offer a waste collection service for residents, sometimes even free! Depending on the council, all waste can be collected and will save purchasing a rubbish removal service.
You can find your local council here to see if they can help you with your waste clearance.
7)    Order the right size service
It might be an obvious one, but ordering the right sized service is going to have a big say in how much rubbish removal costs. Order a service too large and you'll be paying for clear space when both a smaller, cheaper option is available. That's why here at SkipHire UK, we cannot stress the importance of getting your load size correct to prevent you paying for something you don't need.
If you need help finding the right sized service, give our skip & waste calculator a visit for your very own personalised quote and book online.
Our skip hire service the ideal solution if you need to keep waste on-site for a period of time or if the waste is heavy. Most of the skips we offer can be delivered next day with flexible removal.
View All
Our rubbish clearance service is completely flexible, allowing us to collect as much or as little waste as you require, at a date and time of your choice, including the very same day.
View All
Low cost, hassle-free skip hire
Fast and reliable delivery
Swift collection, whenever you're ready
Friendly and helpful customer service