Hands, face, waste!
Exploring the impact of lockdown on household waste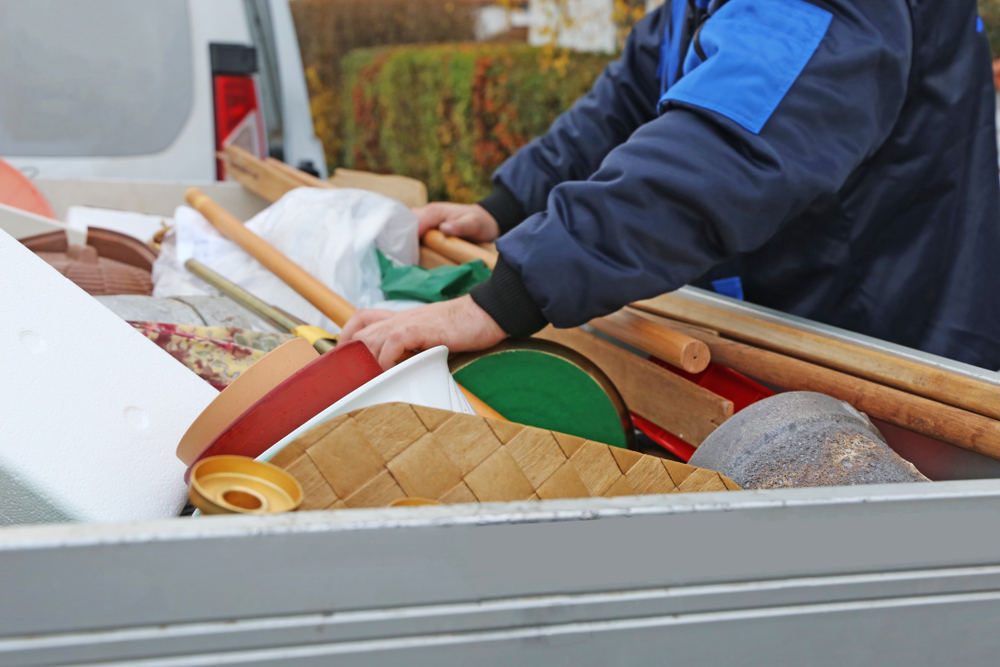 With the UK achieving an unwelcome hattrick of a third national lockdown, we've once again reverted to staying at home, home schooling our kids, all having bad hair, binging on Netflix, and many businesses have once again sadly been forced to shut their doors.
Like most sectors, the waste industry was always going to be affected by a national lockdown. Although the industry is classed as a key sector, we have still seen some closures during the pandemic, and this has inevitably impacted the means to efficiently process waste in a timely manner.
In this blog, we explore what impact the lockdown as had on household waste, using recent data to explore the trends and volumes across the country.
The impact of recycling centre closures
Here at SkipHire UK, our aim is to provide responsible and cost-effective waste collections nationwide, working closely with a large pool of recycling centres located across the UK to ensure this. No matter what service you book, the waste will always be taken to one of these centres, so if the nearest one is closed, journey times and fuel emissions to the next closest facility will inevitably increase.
Centres across the UK felt the full force of the first lockdown, with many closing voluntarily or operating at minimum capacity. We also saw centres close during the second lockdown in Wales as part of the 'circuit breaker'. Though disappointing, these closures were all fully understandable.
The closure of recycling centres not only impacts travel time and fuel emissions, but also limits the volume of collections that our local supply chain partners can squeeze into one day.
The big difference during the third lockdown has been that the UK Government has permitted HMRC's (Household Waste and Recycling Centres) UK-wide to remain open, classing them as a public service. Centres remaining open brings lots of positives for the industry – recycling rates are maintained, and fuel emissions are kept to a minimum.
The impact on household waste
With many of us spending considerably more time at home, volumes of household waste were always going to increase. Here we explore some of the different reasons for this increase and what they mean for recycling rates.
DIY: With lockdown mandating the closure of all businesses not classified as operating within 'key sectors', it has given those off work or on furlough the opportunity to pursue activities such as DIY projects that may have previously been neglected. A study by Aviva revealed that 85% of UK adults undertook some form of DIY during the first lockdown, which consequently led to increased levels of waste.
As DIY levels increased, so did creativity! Though house renovations or garden clearances were the norm, some people took things to a whole new level and left us feeling very envious of the results! SkipHire UK explored some of these creative sparks in our recent post SkipHire UK's Seven Best Lockdown Projects.
Online shopping: E-commerce has changed the way we think about shopping in recent years. With the rise of major online retailers such as Amazon, many of us now prefer online spending to traditional visits to the high street. During lockdown, restrictions have closed all but essential retailers, leaving online shopping as the only alternative for non-essential goods. Though online shopping has been a threat to the high street for many years, the pandemic appears to have accelerated this process and research from Beauclair backs this up.
With shops closed and almost every purchase being delivered directly to our doors, household waste levels have inevitably increased as a consequence. Packaging forms a large part of this waste, some of which can be hard to dispose of in a sustainable or environmentally friendly way, particularly if the retailer has not used recyclable materials.
So, has lockdown impacted household waste levels positively or negatively?
Overall, data confirms that levels of household waste increase dramatically during a national lockdown, which is to be expected. However, it also has a direct impact on both recycling rates and fly-tipping figures. Here we look at some of the standout positives and negatives from the lockdown data we have analysed:
The positives
It has allowed us all to spend more time with loved ones (not waste related, but a nice one ahead of Valentine's Day)
Household recycling rates increased by 20% during the first lockdown
The surge in lockdown online shopping increased recycling rates, especially in Wales
Remote working has helped reduce fuel emissions, substantially cutting required journeys.
The negatives
Some recycling facilities have needed to close, either voluntarily or due to an outbreak of COVID-19 at the facility
We've seen a surge in fly-tipping. An article during the first lockdown showed the illegal dumping of waste increased by 80% – no doubt a consequence of recycling facilities being closed
Demand for household waste collections increased. Sadly, this led to a rise in unscrupulous waste collectors winning business at low-cost, only to then fly-tip the waste at the eariest opportunity. As a result, members of the public face a greater risk of being slapped with hefty fly-tipping fines.
To summarise…
A national lockdown brings both waste-related positive and negatives to us all. Whilst recycling rates have increased during lockdown periods, sadly so have instances of fly-tipping.
You can help us tackle fly-tipping by only booking household waste removals with a compliant and reputable service provider, ensuring waste is correctly taken to an open recycling facility for processing. For more help and guidance on this, please do not hesitate to get in touch.
Stay safe everyone,
Our skip hire service the ideal solution if you need to keep waste on-site for a period of time or if the waste is heavy. Most of the skips we offer can be delivered next day with flexible removal.
View All
Our rubbish clearance service is completely flexible, allowing us to collect as much or as little waste as you require, at a date and time of your choice, including the very same day.
View All
Low cost, hassle-free skip hire
Fast and reliable delivery
Swift collection, whenever you're ready
Friendly and helpful customer service