How to Refresh Your Garden This Summer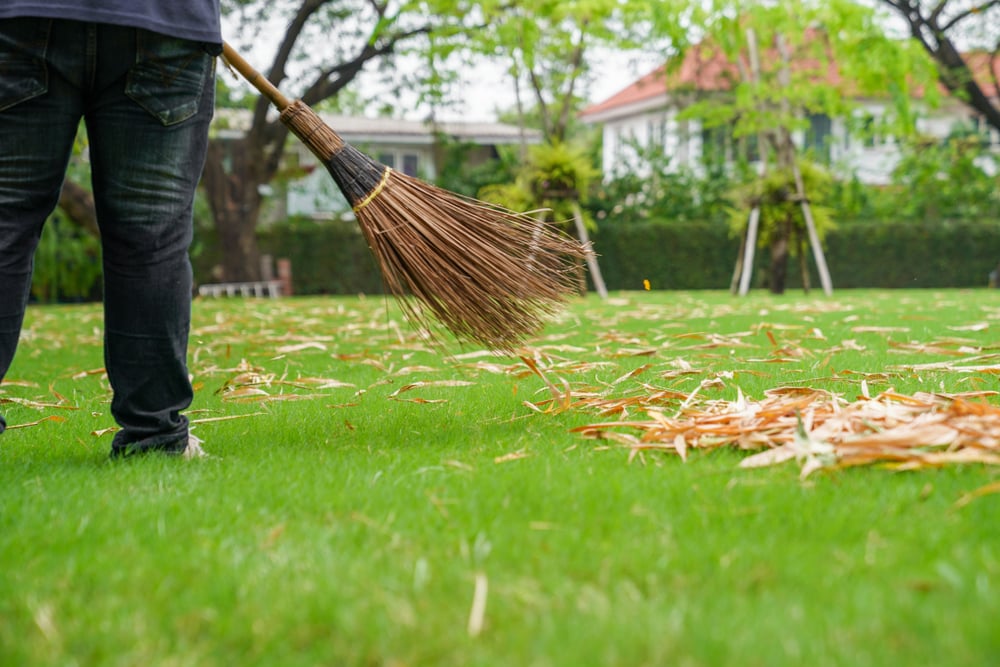 The sun is shining and the birds are singing on a summer afternoon, so where better to spend your time than in the garden? However, you might find it difficult to truly relax in a space that is overgrown with bushes and wilting flowers. This means it's time to refresh your outdoor space with Skip Hire.
Here are some steps to making your garden summer ready, whether you're a landscaping expert or a gardening novice.
Get gardening
Let's jump straight in with some gardening top tips. You can start by clearing out any fallen leaves or brambles from your lawn. If your outdoor space is filled with debris, you can hire our professional garden waste removal services. We have an expert team ready to help your garden stay fresh all summer long.
Once your garden is clear of any mess, you can give your lawn a decent spring – or should we say summer – clean. This can be something as simple as planting delicate heirloom roses or magenta coleus, you're free to design your own outdoor paradise.
And don't forget about your garden hedge! There's research to show that cutting your overgrown front hedges can protect your home against burglaries. So this gardening task is a win for your indoor and outdoor spaces.
You can even grow your own delicious fruits and vegetables, such as tomatoes or peppers. Summer is the perfect time to exercise your green fingers, so long as you make sure your patch is exposed to a generous amount of direct sunlight.
Indulge in new garden furniture
Now that you've taken advantage of our rubbish removal services and your garden is free from any clutter, you can treat yourself to new garden furniture. The ground might look clean, but you don't want to be relaxing on the fresh lawn. Instead, a comfortable bench is perfect for enjoying the summer sun.
Who doesn't love having the whole gang around? Whether you're planning on inviting your closest friends or family, having a table and chairs in your garden is a must. Then you'll be ready to throw the best dinner parties all season.
You can try metal furniture, which adds a touch of industrial chic to your garden. It's strong and durable, but also might rust over time. On the other hand, classic wooden or rattan furniture has a rustic feel you can't get elsewhere.
Have a BBQ
Once the sun starts shining, everyone with a taste for grilled food gets the BBQ out. It's the best way to get your circle of people together, enjoying delicious food and sharing laugh-out-loud stories. And you can put your new table and chairs to use!
BBQ food knows no bounds. If you're looking for something new to enjoy, try barbecued courgette, grilled watermelon, or a rice noodle salad. These are refreshing dishes that'll help you cool down, whether enjoyed on a warm morning, afternoon, or evening.
Refresh your fence
Don't forget about your fence! If your garden reflects your unique sense of style, the fence that surrounds you should be freshly painted or washed. And it's an easy and inexpensive way to make your garden a little brighter this summer!
Start by giving it a clean, whether you want to use a sponge or a pressure washer. If you have a wooden fence, you might want to sand it before adding a lick of paint. But if it's iron, you can wipe away any rust and leave it looking shiny and new.
It's no secret that spending time in nature is good for your mental and physical health. By having a refreshing outdoor space, you can relax in the sunshine and even do some light exercise while tending to your blooming flowers.
Our skip hire service the ideal solution if you need to keep waste on-site for a period of time or if the waste is heavy. Most of the skips we offer can be delivered next day with flexible removal.
View All
Our rubbish clearance service is completely flexible, allowing us to collect as much or as little waste as you require, at a date and time of your choice, including the very same day.
View All
Low cost, hassle-free skip hire
Fast and reliable delivery
Swift collection, whenever you're ready
Friendly and helpful customer service