Skip Hire And Pest Control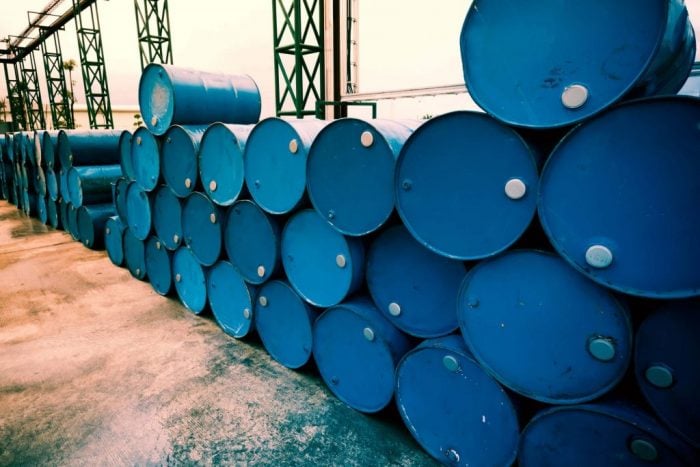 Pest control remains a hot topic when it comes to waste management and skip hire in Reading, particularly around this time of year. Although the cold weather is keeping most pests out of the way, the moment Spring comes around nuisances of all kinds will start to appear across the country, but particularly in those areas which have poorly-managed waste.
There are many ways of controlling pests around your property, but one of the most effective is by making the most of professional and reliable skip hire to keep your area clean and deny pests the ideal location to set up a nest close by your business or accommodation.
Pest infestations are particularly devastating to businesses, and even waste industry locations are not immune to the difficulties associated with scavengers and vermin.
Pests Can Be A Statutory Nuisance
If you have dark and damp areas in your property, then you are at risk of pest infestations; this likelihood is greatly increased if you also happen to have poorly managed waste around which could be used to feed or nest within. These infestations can really have a negative impact on your business as a whole, but if your property is near to other business, or domestic properties, then you run the risk of your infestation being classified as a statutory nuisance.
A statutory nuisance is defined as "any insects emanating from relevant industrial, trade or business premises and being prejudicial to health or a nuisance" and can be hugely damaging to a business' reputation. If these pest problems then grow to be out of control, then anyone else affected has the option of filing an abatement order. These notices will require that you:
Reduce or completely stop the nuisance
Stop or place restrictions on your operations
Carry out work to stop the nuisance from reoccurring
Waste or recycling sites will hold a license, and it is absolutely essential that these sites are kept clean of pests and infestations. Heavy fines can often go hand-in-hand with those properties that fail to deal with any developing pest problems.
Insect Infestations
As there are around 20,000 common types of insects which might set up in your home, and they can multiply extremely quickly, they can be one of the most difficult infestations to deal with. Although it does depend on the type of insect, there is the potential for severe damage to your property or your employees through insect infestation. Most properties are suitable for insect infestation.
What Are The Health Risks Of Insect Infestations?
Insects have the potential to spread disease extremely quickly, and can cause huge health risks. Wasp and bee's nest infestations are common across much of the UK, and these can be hugely damaging to health, not simply because they hurt, but because so many people are allergic to their stings. As they are extremely effective at spreading disease, insect infestations are some of the most dangerous.
How To Spot An Insect Infestation
The most common signs of insect infestations include:
Large numbers of live insects
Dead insects
Faecal spotting
Damaged stock
Employees and nearby property owners complaining of bites/itches
Rodent Infestations
Although insects can be dangerous, rodents are typically the most dangerous form of infestation. One of the major reasons for this is that, not only can they carry illnesses themselves, but they can carry an array of fleas and other insects as well, which can then carry their own diseases.
What Are The Health Risks Of Rodent Infestations?
Rat urine, or any water that they have been near, can cause leptospirosis – more commonly known as Weil's disease – if it comes into contact with a bare cut or enters the body via the nose, mouth or eyes. For the most part, this will only cause mild, flu-like symptoms, such as headaches, chills and certain muscle pains, but it can also be much more serious. In the worst case, Weil's disease can cause organ failure and various levels of internal bleeding.
The Risk Of Building Damage With Rodent Nests
As well as severe health risks, rodents can also compromise the security of any building's structure. They can burrow into walls, a range of surfaces and across multiple floors within the same building, as well as along the roof and into guttering.
How To Spot A Rodent Infestation
As rodents are typically very shy, and will assess the dangers of any open area before entering, it can be difficult to identify and infestation. Some of the most common symptoms include:
Rodent droppings
Scratches and marks on stock, furniture or equipment
Bite damage on property, from wires to insulation and wood panelling
Nests made from loose fabric, paper or plastic
A stale smell in the air
Scratching, pawing or other sounds during the quieter times of the day or night, including after work has finished
How To Minimise The Risk Of Pest Infestation!
One of the most effective ways to ensure that your business or domestic property remains free from pest infestations is to make the most out of the very best in skip hire and waste management services.
Waste creates odours which we find unpleasant, but which are hugely attractive to a range of pests, including insects and rodents. You can minimise these odours by taking advantage of reliable skip hire in Reading and getting rid of your waste as quickly as possible.
Stored water can also be a major draw for pests of all kinds, so ensure that your drainage system is working as effectively as intended. Repair any dripping pipes, cover any containers of water and remember to level floors where possible to prevent any puddles from forming.
Skip Hire In Reading: For Pest Control And Reliable Waste Management
Here at Skip Hire UK, we are proud to offer skip hire in Reading to help businesses and homeowners reduce their waste and limit the chances of any kind of pest infestation developing. With professional and reliable skip hire in Reading, you can truly avoid the risks associated with a pest infestation of any kind.
For more information, please don't hesitate to get in touch with Skip Hire UK today by calling our team directly on 0845 241 3488. Alternatively, you can email any questions or concerns that you might have to hello@skiphire.co.uk and we'll get back to you as soon as we can!
Our skip hire service the ideal solution if you need to keep waste on-site for a period of time or if the waste is heavy. Most of the skips we offer can be delivered next day with flexible removal.
View All
Our rubbish clearance service is completely flexible, allowing us to collect as much or as little waste as you require, at a date and time of your choice, including the very same day.
View All
Low cost, hassle-free skip hire
Fast and reliable delivery
Swift collection, whenever you're ready
Friendly and helpful customer service