Skip Hire In Leicester: Frequently Asked Questions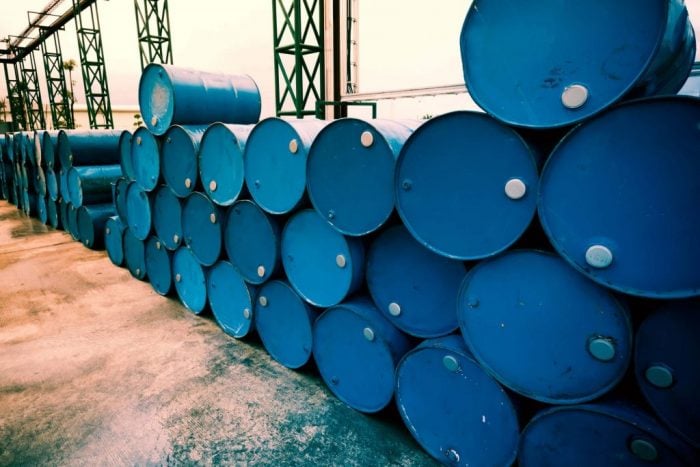 When it comes to skip hire in Leicester, there are a range of questions that we get asked all the time. Rather than make you all email your questions, or ring in one by one, we decided to put together an FAQ to make it that much quicker and easier for you to be reassured when it comes to your very own skip hire.
Frequently Asked Questions For Skip Hire In Leicester
Can I Leave My Skip On The Road? – Now, many people are fairly limited when it comes to available space and, as such, they are required to leave their skip on a public road. All that you require is a permit from your local council, which the Skip Hire UK team can help you to acquire.Prices tend to vary from council to council, but an average standard notice period of 5 days is always required.
How Much Is A Skip? – Of course, it depends on the size of the skip and the length of time that you will need to skip for, as well as whether it is for commercial or personal use. If you're unsure what size you need, you can always just give us a call and get in touch
When Can Your Skip Be Delivered? – If your skip is going on private property, then we can deliver anytime within our business hours. This remains true with skips going on public property, such as roads, but in the event of a permit mishap we will endeavour to deliver your skip as soon as you've received the permit.
How Long Can I Have A Skip For? – If you don't need a permit, then you can hire a skip for as long as you need to (usually 2 weeks). However, some skip permits can have a maximum period of around 7 days, so this can place limitations on your skip rental period without incurring further costs.
Can Skips Be Delivered If I'm Out? – So long as payment has been made prior to delivery, and instructions left with our drivers, your skip can be delivered even if you're out. Though, obviously, it is better if you're in so we make sure it is positioned exactly where you need it to be.
What Do I Do When I've Filled My Skip? – We collect our skips during business hours, so you can either give us a call to pick up your skip when you're finished with it or pre book your collection when you order your delivery.
Can I Mix Waste In My Skip? – So long as you avoid the materials that can't go in your skips, you can mix the remaining materials to your heart's content. All your waste will go straight to a sorting facility, so you can be assured that this shouldn't affect the percentage of your waste that we can recycle.
Will There Be Damage To My Home? – Our skip delivery drivers are experienced when it comes to delivering skips safely and navigating obstacles, but there are a range of things which can hamper skip delivery. Walls and fences can often play a role in making it more difficult for the delivery driver. We'd recommend that you place flat wood or large pieces of cardboard under your skip to prevent damage to your driveway or limit damage to your front garden.
For Reliable Skip Hire In Leicester, Get In Touch With Skip Hire UK Today
Here at Skip Hire UK, we have been providing skips to businesses and homeowners for many years, and our team are experienced when it comes to getting a skip to its destination on time and ensuring that it is delivered and pick up safely.
If you're looking for professional skip hire in Leicester, get in touch with Skip Hire UK today on 0845 241 3488. If you have any questions, or concerns with regards to your skip hire in Leicester, you can always email them to our team directly at hello@skiphire.co.uk.
Our skip hire service the ideal solution if you need to keep waste on-site for a period of time or if the waste is heavy. Most of the skips we offer can be delivered next day with flexible removal.
View All
Our rubbish clearance service is completely flexible, allowing us to collect as much or as little waste as you require, at a date and time of your choice, including the very same day.
View All
Low cost, hassle-free skip hire
Fast and reliable delivery
Swift collection, whenever you're ready
Friendly and helpful customer service