The Interesting History Of Recycling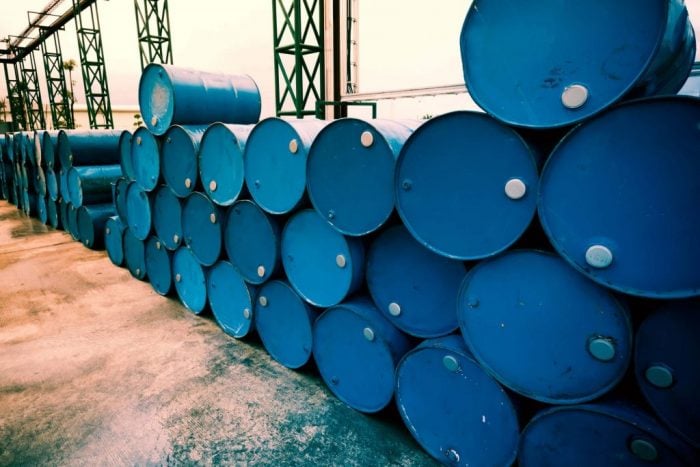 Recycling is something that has gained more and more prominence in recent years. And for good reason! Energy prices continue to go up and natural resources are beginning to go down. But the activity actually has a long, interesting history. Take a read below, and remember; if you need a container for a large scale project, give Skip Hire UK a ring. Our skip hire prices are the most competitive in the UK and we'll recycle up to 95% of the waste put in our containers too.
Recycling: Where Did It All Begin?
Like many things in the modern world, we can trace the birth of recycling back to the heady days of Ancient Rome. As the Romans were a warlike people, and were constantly campaigning and forging their empire, they needed a lot of metal. So generals and emperors requisitioned pots and pans from the populous to turn into swords, spears and general tools of war.
There's also evidence that bronze coins were melted down by the Romans and turned into statues. The statues were then sold on for more than the value of the original coins. Pretty clever eh?
Not A Modern Phenomenon
In fact, recycling was just a fact of life before the Industrial Revolution. Many of the mass produced commodities we take for granted, such as pots, pans and cooking utensils, were made by hand in long, labour intensive ways. As such, once they had reached the limits of their usefulness, they would be melted down and turned into another handy, or decorative, item!
Rolling With The Times
With the advent of the Industrial Revolution, big factories churning out loads of different items and products were the norm. As such, it became commonplace to simply throw away anything that had reached the point of its usefulness rather than repurpose and reuse them.
However, during harsher times, such as times of economic crisis like the Great Depression, it was a necessity to keep things going as long as possible and reuse them for other tasks. Money was tight and shelling out for something new when an older object could be reused just made more sense.
The War Years
Much like the Ancient Romans, governments in charge of the UK demanded that any and all scrap metal be turned over for war production during both World Wars. Iron, steel and tin were needed so the public turned out in the millions to donate everything from kettles to garden gates.
The planes, guns and tanks needed for the war effort were produced thanks to recycling. Blankets, pillowcases and more were used for uniforms, bandages and parachutes. Even animal fat was reused for explosives! It is a shame, however, that one of the UK's greatest recycling periods was due to the horrible circumstances of major global conflicts.
The 20th Century Continues
After the end of the Second World War, it's unfortunate that many people relapsed back into their pre-war days. Products and items continued to just get chucked out and landfills actually grew in number in the UK in the 20th Century.
In 1970, with Earth Day, more and more people began to realise their environmental responsibilities and a recycling resurgence began. In 1977, the first bottle bank in Britain was unveiled in Yorkshire. Subsequently, 50,000 more were introduced across the country.
Welcome To The 21st Century
Unfortunately, the amount of urban waste created worldwide doubled over the period from 2002 to 2012. It grew from 680 million tons per year to 1 billion. By 2025, it is expected to double again.
In recent years, there has been a lot of effort to encourage more recycling. However, there is still a lot of way to go. The EU is doing the right thing, by aiming to half household waste by 2025.
What Can You Do To Help? With Cheap Skip Hire From Skip Hire UK Of Course!
If you would like to do your bit, hire a container from Skip Hire UK for your next DIY, renovation or refurbishment project. Our skip hire prices are the most competitive in the UK and we're a fully licensed waste carrier. This means that we will collect your rubbish and ensure that as much of your junk is recycled as possible!
Getting a quote is quick and easy. Either give us a call on 0845 241 3488 or, better yet, visit our website. If you order online, you may even receive a discount! Plus we accept a variety of payment methods too, such as PayPal. Get in touch today next time you require cheap skip hire!
Our skip hire service the ideal solution if you need to keep waste on-site for a period of time or if the waste is heavy. Most of the skips we offer can be delivered next day with flexible removal.
View All
Our rubbish clearance service is completely flexible, allowing us to collect as much or as little waste as you require, at a date and time of your choice, including the very same day.
View All
Low cost, hassle-free skip hire
Fast and reliable delivery
Swift collection, whenever you're ready
Friendly and helpful customer service