The Most Unusual Items Ever Found In Skips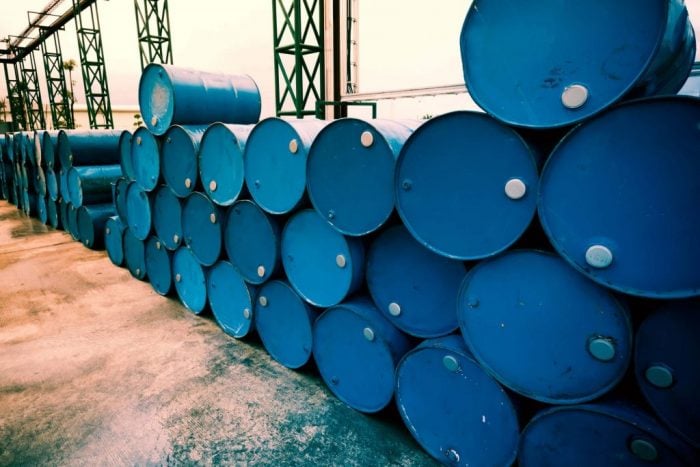 Along with the usual pieces of broken furniture, stripped wallpaper and general waste that have been found in skips over the years, there have been some weird (and wonderful) discoveries too.
When you're on the lookout for the very best skip hire in the country, you need to look no further than Skip Hire UK – believe us, no matter what you need to throw away we've probably seen worse.
Some Of The Weirdest Items Ever Found In Skips
Two Coffins – In early 2013, a Scottish couple were shocked to discover that someone had dumped a pair of coffins inside a skip when they were discarding some deceased flowers. A council spokesman's only response was that: "These coffins were incorrectly places in a council skip by a funeral director."The council arranged to have the coffins immediately removed but, even so, they have to be some of the weirdest things to ever be found in a skip.
Photos Of Tower Bridge – A completely original series of sepia photographs which show the construction of Tower Bridge were uncovered in a skip in 2006. These photographs dated all the way back to 1892, and if it hadn't been for the caretaker who discovered them, and his friend – a City of Westminster tour guide – these photographs might have been irreparably damaged.
WW1 Letters – Fairly recently, a collection of personal letter which dated back to the First World War were discovered in a skip. These letters were written by a front-line soldier to his wife and were found in Bolton. Thankfully, these letters were rescued and an expert historian, Martin Old, plans to reunite them with the soldier's family./
Ivor Novello Award – An Ivor Novello is a fantastic accolade which is given to songwriters of a certain calibre. One of these trophies was found in a scrap yard in Croyden. Though it turned out to be a display mdel produced by a statuette maker, it still caused a great stir as people believed it might have been stolen from Robbie Williams, Cher or even Elton John.
Joy Division Tapes – Though these tapes were discovered and rescued more than 20 years ago, their existence was only made public fairly recently. A lady who worked in a Stockport recording studio discovered a series of tapes, by the Manchester band Joy Division, which featured outtakes and previously unheard recordings.
The Best Skip Hire In The Country – Skip Hire UK
If you're looking for the most reliable skip hire in the country, then you need to look no further than Skip Hire UK. We offer a wide range of skip sizes across the entirety of the UK and we are proud to say that we offer the very best customer service around.
Whether you're rebuilding a house, clearing out the garden shed or refurbishing a bedroom, with Skip Hire UK you will receive only the very best service, with reliable delivery and pick up times, and the highest quality skips around.
For more information, or to book your perfect skip hire today, contact us directly on 0845 241 3488. You can also supply us with your address and the size of your desired skip, and we can supply you with an instant quote!
Our skip hire service the ideal solution if you need to keep waste on-site for a period of time or if the waste is heavy. Most of the skips we offer can be delivered next day with flexible removal.
View All
Our rubbish clearance service is completely flexible, allowing us to collect as much or as little waste as you require, at a date and time of your choice, including the very same day.
View All
Low cost, hassle-free skip hire
Fast and reliable delivery
Swift collection, whenever you're ready
Friendly and helpful customer service