What Happens To Your Waste When You Chuck It Away?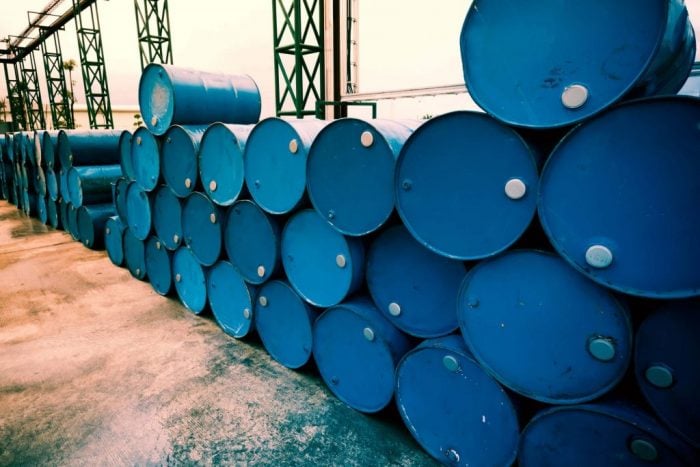 So you've hired a container from us, as part of our service offering skip hire for London, and you've filled it up with all of your waste; but now you're wondering what happens to it once our professionals have picked it up. Well wonder no longer! Here's a quick guide to let you know what happens to your rubbish after you've waved it bye-bye.
What Happens To Rubbish Once It Gets Collected
Firstly, let's get a bit of legal stuff out of the way. Individuals and businesses have a duty of care to ensure that their waste is disposed of in a responsible way; even after its left their home or business premises. Failure to do so could result in a £5,000 fine and criminal prosecution. Now you know why you should be using us for skip hire in London if you're in the capital!
Now we have that nasty legal business out the way, let's talk about what happens to different types of waste when they get collected. There are plenty of different items that are placed in our containers and they're all mixed together. Firstly, your container will be taken to a specialised facility where the different waste streams can be separated out and sent on their way for separate processing.
So what about individual materials? Glass, for example, is one of the most easily recycled materials on the planet. It can be recycled again and again and again. It will be taken to a proper facility where it will be crushed, mixed with raw materials (though a significant less amount that's needed to make new glass), superheated in a furnace then turned back into reusable glass; often for bottles or jars.
Metal is another biggy in terms of recycling. Many of our skips that we hire out in London come back with lots of scrap metal in them. It's usually separated into two main types; aluminium and steel though iron, copper and so on is also common. Each of these metals will often be recycled into different components.
Aluminium is often used in drinks cans and so on (please don't throw these in our skips; they go in recycling bins!). As such, it is turned back into these cans more often than not but it could also be used in the aerospace or motoring industry.
Likewise, steel is also recycled. Sometimes as cans, but more often it is used for heavier duty purposes. Train tracks, for example, are often made from repurposed scrap steel. Bicycle frames and more can also be made from this.
How About My Garden Waste?
We often arrange skip hire in London for those who want to give their garden a once over or a complete remodelling. This means we carry away a lot of organic material which is termed green waste.
Much like glass, plastics or metal, it can also be happily recycled. The waste is taken to big, industrial sized composting facilities. From here, it is checked to see if any in-organic or contaminated material has been mixed in. If there is any, and it has been removed, it is then left to compost in huge heaps. From here it's turned into fertiliser and soil conditioners for both the commercial and industrial sectors.
The basics of our service, which you may have twigged by now, is that the vast majority of the rubbish we carry away in our skips is recycled; up to 95% of it in fact. The rest of it will be handled by our fully licensed waste carriers and disposed of properly.
Call Us For Cheap, Reliable Skip Hire For London
So now you know what will happen to your waste, give us a call now next time you have a big DIY project, garden remodelling, house or office clear out or anything that requires one of our containers!
We can arrange highly affordable and reliable skip hire in London for anywhere in the capital. Head to our website today to get a quote. You might even get a discount for ordering online too!
Our skip hire service the ideal solution if you need to keep waste on-site for a period of time or if the waste is heavy. Most of the skips we offer can be delivered next day with flexible removal.
View All
Our rubbish clearance service is completely flexible, allowing us to collect as much or as little waste as you require, at a date and time of your choice, including the very same day.
View All
Low cost, hassle-free skip hire
Fast and reliable delivery
Swift collection, whenever you're ready
Friendly and helpful customer service