The Ultimate Glossary to Rubbish Removal
Here at SkipHire UK, we want to make waste understandable for everyone, whether it's for skip hire in Manchester or anywhere else in the UK. That's why we've put together the ultimate glossary to rubbish removal, so you are fully prepared for all the jargon that might come your way.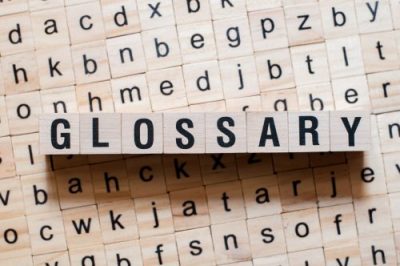 When booking a disposal service with any removal company or waste carrier, the jargon used can be tricky to understand. You are thrown terms like 'builders waste', 'midi skips' and 'maxi skips', when all you want to do is get rid of waste… not to mention it's all measured in cubic yards!
Understanding the jargon is tricky but it's also very important. When it comes to rubbish removal, you need to know what you are booking, or it might not be able to clear your waste. Order a service too large and you find yourself paying for clear space. Order a service too small, your waste may overflow and you'll need to book another waste collection.
Here at SkipHire UK, we want to make waste understandable for everyone, whether it's for skip hire in Manchester or anywhere else in the UK. That's why we've put together the ultimate glossary to rubbish removal, so you are fully prepared for all the jargon that might come your way.
Understanding Waste Types
Understanding waste types is crucial, especially if you want to improve your recycling with a responsible rubbish clearance service in London or wherever you are based. You need to be able to separate your WEEE waste from your commercial waste, and know the difference!
Here are some of the waste types you may come across when booking any rubbish removal:
Builders Waste
A very popular term used by most, if not all waste clearance companies. Builders waste is a term used to describe anything left over or unwanted from a construction-based project. You may find this type of waste described as just 'construction waste' or 'bulky waste', however builders waste is a more common term used. The waste can be made up of soils and rubble, general waste and other items found lying around after a construction project.
WEEE Waste
It's not what you think… It's actually used as an acronym for any waste that falls under 'Waste Electrical and Electronic Equipment'. A slightly excessive way to describe it, which is why the acronym was introduced. WEEE waste can be anything electrical that's reached the end of its life, usually items needing batteries or a plug socket for power.
Hazardous Waste
A waste type to look out for, as it needs specialist attention when throwing it away. Hazardous waste is what it says on the tin; any type of waste that has the potential to be a hazard to a living being or the environment. Unfortunately we are not able to assist with Hazardous waste like we can with Builders Waste Removal, however we can offer help and guidance.
Understanding Skip Hire
Now we're up to speed with waste types, it's time to learn more about what they're loaded into. When you're new to the scene, it's difficult separating a mini skip from a midi skip. All you want is a skip for your waste, and you're faced with lingo that's difficult to understand.
Here is some of that industry lingo found when taking part in cheap skip hire:
Builders Skip (8-Yarder)
An industry term commonly used to describe an 8 yard skip. The 8-yarder is the most popular skip on the market, and you will find most waste clearance companies call it a 'traditional builders skip'. It is known as the builders skip because it is the largest size available for soils and rubble, and is the most suitable option for builders waste disposal from a building project.
Small Builders Skip (6-Yarder)
Otherwise known as the 6 yard skip, the perfect option to store waste in a medium-sized project. Much like the builders skip term used for the 8-yard skip, this term best describes a skip that is suitable for the small sized construction projects. The most common skip sizes used by builders are the 6-yard skip and 8-yard skip, which is why these terms became commonly used.
Midi Skip (4-Yarder)
Otherwise known as the 4 yard skip. If you find the word 'midi' used to describe any skip size being booked, you're looking at a 4-yard skip. A skip that is ideal for garden clearances because of its easy to load size, it's the smallest skip size we offer at SkipHire UK.
Any other lingo…
Understanding the above terms will give you all the jargon you need to hire a skip, but it's not the only rubbish removal out there. In this section, we look at all the other industry jargon and lingo found in rubbish removal services:
Man & Van Rubbish Collections
The low-cost alternative to skip hire, Man & Van collections are perfect when you need an urgent clearance of your waste. The Man & Van collection is commonly mistaken as a house removal service, for furniture and other bulky items. There are services out there like this but this service is for waste removal only.
Cubic Yard
The most commonly used metric to measure the amount of waste a clearance is able to collect. It's used to cover the width, length and height of any container or service. If a skip is sized at 4 cubic yards, this means that it's the total amount of waste that can be loaded into it.
American Style Fridge
A commonly asked question by our customers before fridge disposal is, 'what is the difference between a domestic fridge and an American style fridge'. The difference is mainly the size of the fridge, although the most common distinction is the amount of doors. An American style fridge will have two doors and be longer in size, whereas the standard domestic fridge will have a single door and be shorter in length.
If you need more information on how to dispose of old fridges and freezers and how to improve your fridge recycling, our blog post can help.
Our skip hire service the ideal solution if you need to keep waste on-site for a period of time or if the waste is heavy. Most of the skips we offer can be delivered next day with flexible removal.
View All
Our rubbish clearance service is completely flexible, allowing us to collect as much or as little waste as you require, at a date and time of your choice, including the very same day.
View All
Low cost, hassle-free skip hire
Fast and reliable delivery
Swift collection, whenever you're ready
Friendly and helpful customer service